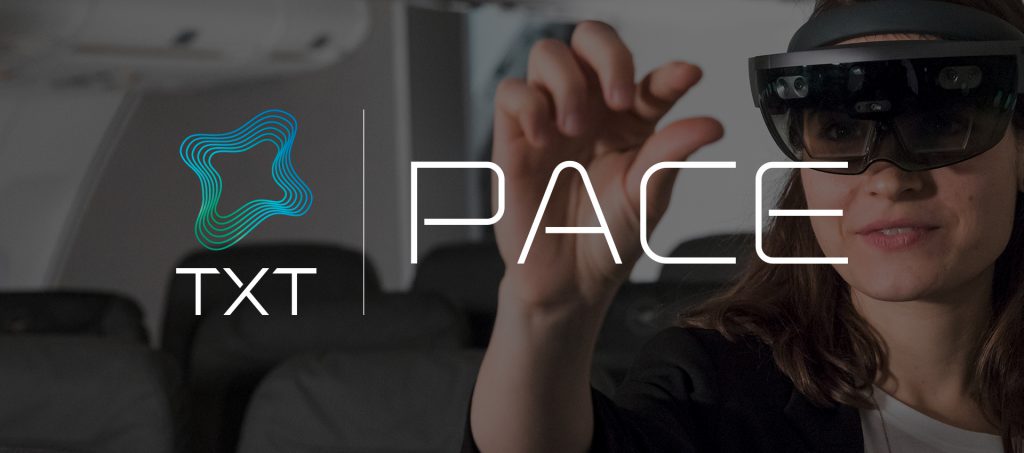 Ready to empower your sales team and inspire your customers? Whatever your configuration needs are, we have the right solution for you – from cabin layout investigation & optimization to smart proposal generation for your cabin interior products.
Technology is fundamentally changing the way we communicate, work and interact with other team members and customers. The aircraft and cabin configuration process involves different work tribes with different professional cultures, which must find some common ground to collaborate efficiently.
This is why PACE has created Pacelab ACE, a comprehensive ecosystem of interoperating configuration tools and web-based apps that connects all actors in a seamless digital workflow and provides a modern user experience that can be accessed on tablets, smartphones and other mobile devices. It provides full access to configuration and customer data from anywhere in the world, making it much easier to communicate and align on configuration details in real time.
Stop drawing, start configuring
Our cabin layout optimization software myCabin provides you with everything you need to create and share configurations with great speed and ease. With dedicated business rules, a rich component catalog and many other smart features specifically designed to support cabin investigations, myCabin lets you set up valid layouts and place your products in a correct configuration — much faster than any CAD application! You can create pitch-perfect 2D drawings and automatically generate output that accurately documents your cabin layout and special investigations such as direct view and emergency equipment configurations.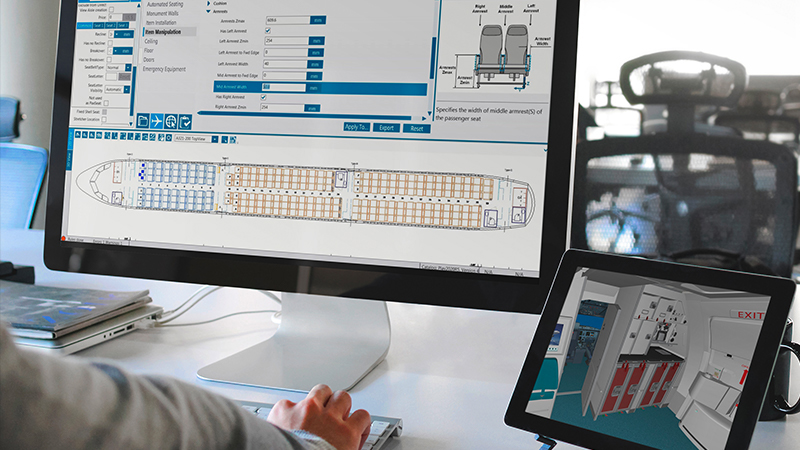 Smart digital transformation of your product offer
Pacelab ACE also provides you with powerful tools to capture and present your product and all its variations in a clear, interactive digital format and enhance it with rich multi-media content. Intuitive, easy-to-browse digital catalogs help buyers select their preferred aircraft and cabin options and combine them interactively to find the configuration that best reflects their brand and commercial strategy.
Offering browser-based configuration tools not only significantly increases customer engagement and dramatically slashes your proposal turnaround time but also generates business analytics which can be used to optimized future sales & marketing initiatives.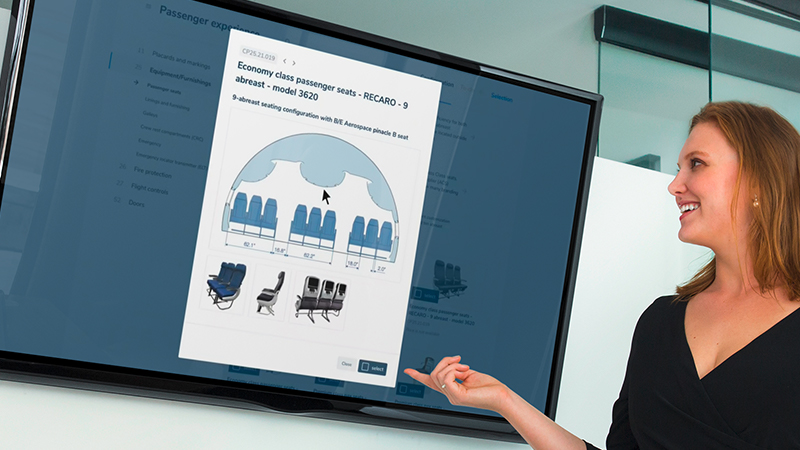 Introducing: Pacelab Halo
2D static product images are boring. The way you present your product has a direct impact on your ability to engage with your customers. With our 3D configurator Pacelab Halo you can finally showcase your products the way you always wanted! Our intuitive authoring tool makes it easy for anyone to create studio quality product materials. You can customize product materials and enhance customer understanding – flexibility and autonomy will help your sales team to close deals more quickly.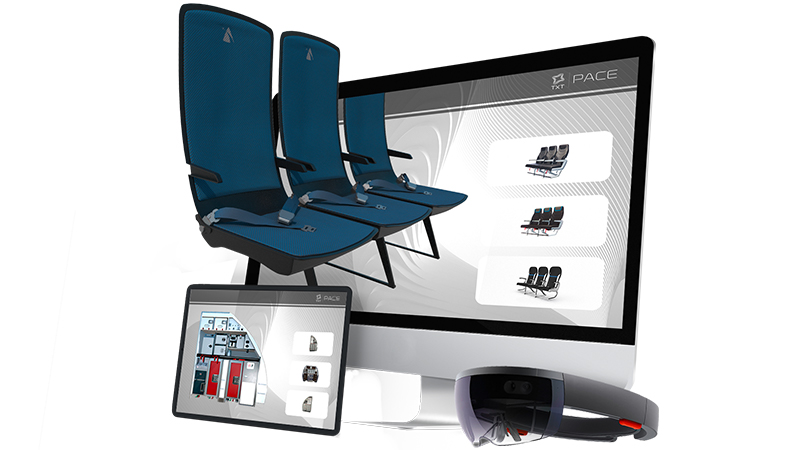 Merging configuration savvy with the immersive power of VR and AR
Pacelab ACE uses state-of-the-art interactive and immersive technologies to deliver an outstanding visualization of product configurations in real time, enabling designers and airline customers to freely explore the 3D space of the cabin. Uniquely, the visual depiction is closely coupled with the underlying configuration model to ensure that all business, technical and regulatory constraints are complied with as selections are made.
Equipping marketing and customer engineering teams around the world or working on different cabin aspects in customer definition centers with AR- and VR-enhanced applications enables them to collaboratively create a master configuration that is essentially a digital twin of the aircraft at the contract configuration level.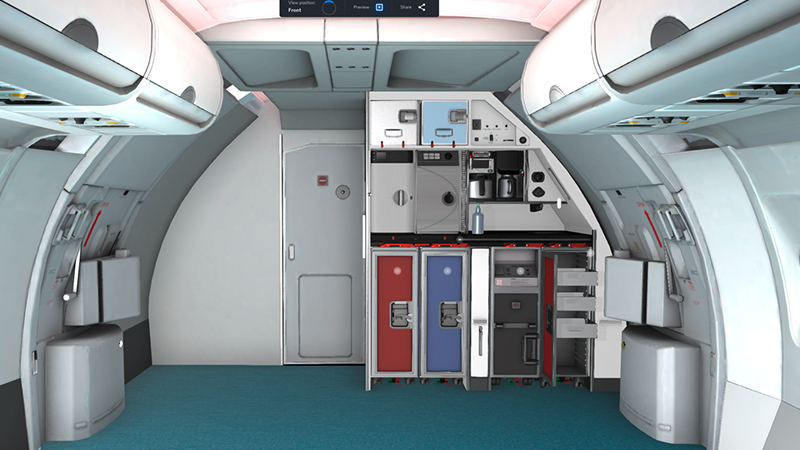 Are you making the most of your configuration data?
The availability of comprehensive product data enables you to tightly integrate the aircraft and cabin interior configuration process into the wider product lifecycle and opens up a host of additional use cases. For example, cabin and maintenance crews could complete their familiarization and safety training on the actual aircraft or cabin configuration rather than a generic version.
We've invited our XR training experts to our booth, so don't forget to drop by!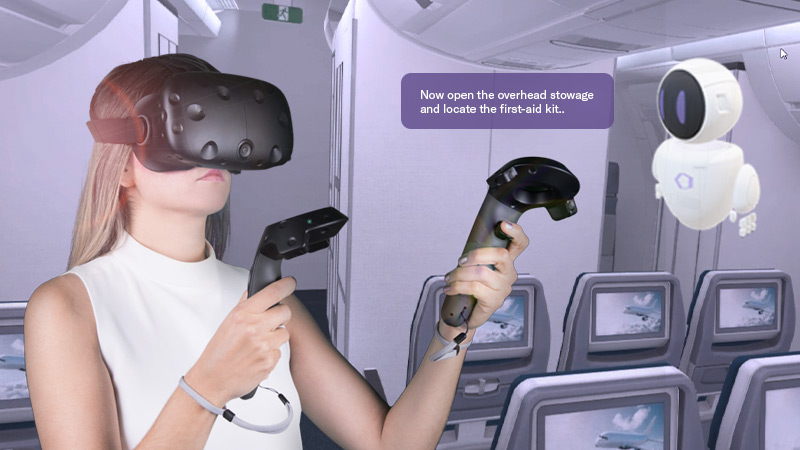 Interested to learn more?
If you are ready to streamline your cabin layout process, talk to one of our seasoned industry experts. Schedule a free consultation with PACE.
Meet PACE at AIX Virtual
PACE will participate at this year's Aircraft Interiors Expo Virtual. Register for the online event and view their product offerings.
---
Product Showcase listings are a paid-for opportunity for cabin interior manufacturers to share their products, services and solutions. If you'd like to showcase your product, get in touch with the AIX Sales team.