The Boom Headrest is an innovative headrest, designed to provide incomparable comfort to the passenger for a pleasant and healthier flight experience in every seating position.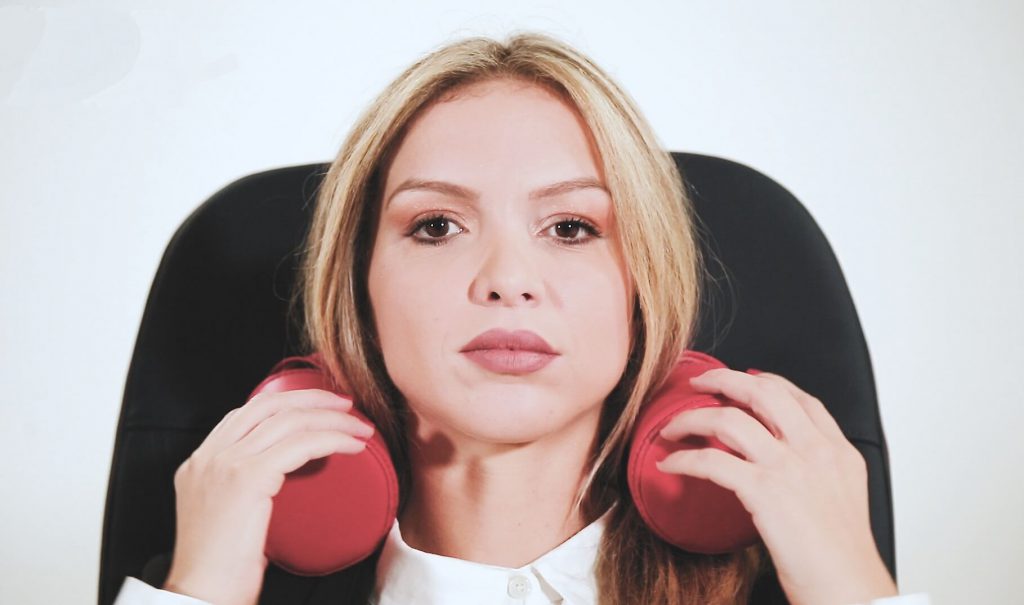 The Boom Headrest aims to eliminate the need for passengers to bring their own portable travel pillows on board. It does this by providing specific support to the passenger neck and, differently from the existing headrest solutions, allows the passenger's head to relax with unlimited positions.
The main dimensions of the product allow full integration with the most common economy and business class seat systems and it can be installed through a simple process. It can also be integrated on any seat, either on retrofit or linefit conditions, and it is manufactured using aviation state-of-the-art materials and processes, its main structure is manufactured in aluminium alloy with steel and polyamide inserts to, respectively, increase strength and avoid any uncomfortable "noise" while in operation.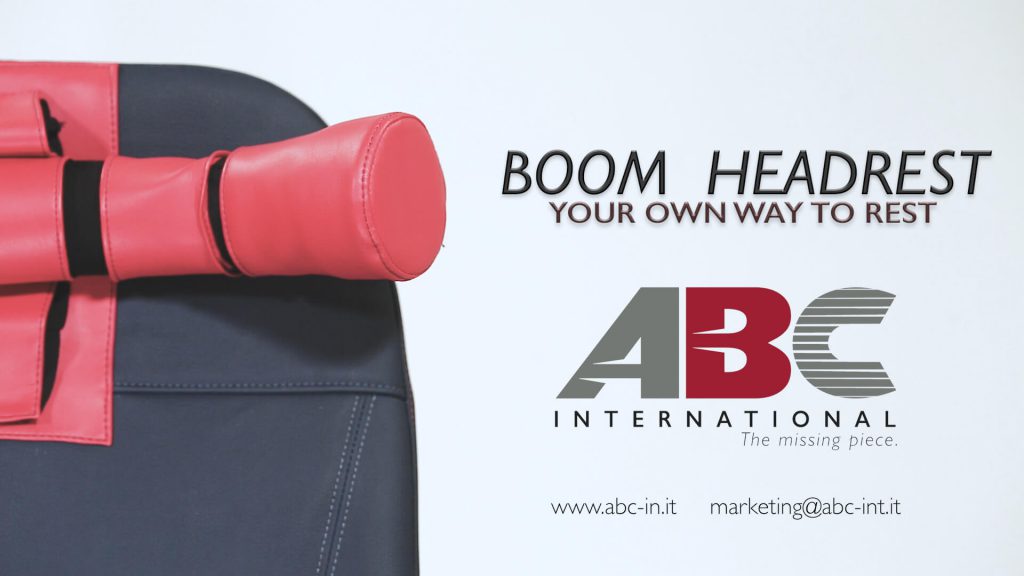 The foams and the covers may be customized according to the different needs of the airline. Moreover, the product can be supplied in any colour as per the current seat colour or textile configuration.
In order to encourage the passenger to use Boom Headrest with peace of mind, the product can also be equipped with hygienic disposable covers to be provided upon request.
Watch the short video below to get more of an idea about the Boom Headrest:
More about the Boom Headrest
If you're interested in the Boom Headrest, find out more on the ABC International website or email them at marketing@abc-int.it.
---
Latest Products
---
Product Showcase listings are a paid-for opportunity for cabin interior manufacturers to share their products, services and solutions. If you'd like to showcase your product, get in touch with the AIX Sales team.