COVID-19 is affecting all corners of the aviation industry, including the companies that provide onboard inflight entertainment (IFE). They are being asked to play an increased and changing role in the passenger experience as a result of the pandemic.
It's a complicated web that includes managing ageing content, replacing the functionality of printed material like magazines and menus, extending lifespans of systems onboard, adding retrofit programmes, and accelerating the arrival of wireless ordering and payment.
We spoke with five industry players — alphabetically, Bluebox, Burrana, Panasonic Avionics, Safran Passenger Innovations and Thales — to learn what airlines are telling them, and how they're responding.
Airline messages are remarkably consistent across the board
"This is a critical time for airlines who are having to make major adjustments to their businesses," says Hernan Abbes, Panasonic Avionics' regional vice president and general manager for the Americas and Oceania regions. "A key part of that is reducing the size of their current operating fleets, particularly widebody aircraft, and that has impacted the levels of linefit and retrofit work we are carrying out."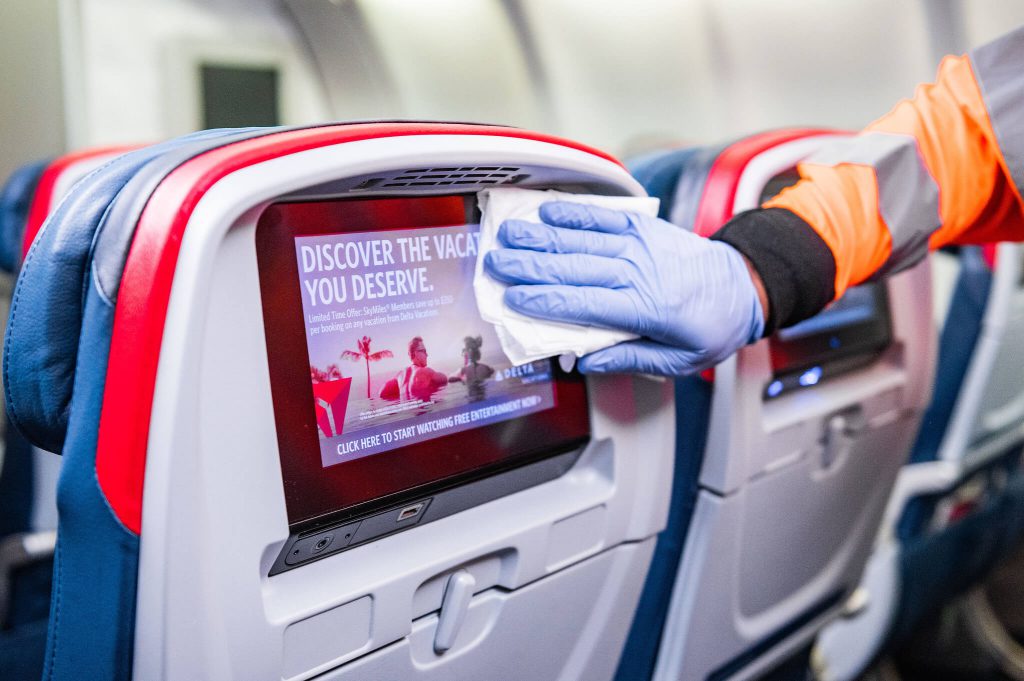 As a result, Abbes explains, "Airlines are looking to us to help them through this crisis by offering relief on payments terms, and evolving programs."
The first reaction across the industry, the IFE providers essentially agreed, was one of uncertainty, which then moved relatively swiftly to a rapid handbraking of capacity to reduce costs, including delaying new aircraft, pushing retrofit work into the future, and in some cases allowing programmes to undergo another design iteration.
Every airline customer is different, though, John Sickler, Safran Passenger Innovations' vice president for customer and program management says. "At the moment, most of our airline customers are assessing their businesses and doing what is needed to make sure they are as resilient as they can be during this time. We see airlines taking this opportunity to adjust existing and pending fleets to match new route structures and gain efficiencies."
"For some," Sickler notes, "this means refocusing priorities, and many are concentrating on their customer experience and making progress on objectives during this time of reduced air traffic. It is definitely not one size fits all."
Indeed, in the inflight entertainment world as elsewhere, a substantial amount of activity within Asia, where short-haul and regional services use widebody aircraft with seatback systems more regularly than in most other regions, and Europe is leading the way to an initial resumption of flying.
In some cases, this is leading certain airlines to look to extend the lifecycle of older legacy systems, such as the PAVES system that is now part of the Burrana portfolio.

Airlines, says chief executive David Pook, are looking to reduce their exposure to obsolescence and keep legacy systems around longer. In addition to this, however, "we are seeing an uptick in customer enquiries especially for PAVES overhead upgrades, retrofit enquiries for in-seat power — especially from LCCs — and a heightened interest in wireless entertainment."
As a result, in the context of its new RISE system brand, says Pook, "we are focusing our initial RISE development on single aisle configurations, and on the solutions that solve airline challenges such as time to market, how to streamline efficiencies, reduce cost and weight, add revenue, reduce complexity, provide low cost upgrade paths to remove obsolescence, et cetera."
Airline priorities are keeping the lights on and maintaining a barebones #PaxEx
Inflight entertainment providers are having to not only keep their own lights on, but to ensure that the screens onboard the aircraft don't go dark, often with reduced staffing both internally and at the airlines they work with.
Airline priorities are, for the most part, still in emergency mode, with Bluebox chief executive officer Kevin Clark highlighting that the current focus is on "Planning schedules and the operational matters associated with bringing services back, [and] delivering a safe environment for crew and passengers — airlines all need to build passenger confidence to travel."
"For those with IFE," Clark says, "it's about reactivating the existing systems as simply/quickly as possible so that the airlines are confident that they have a solid offering and can move on to focus on the main operational priorities. All have a desire or even requirements to include COVID related messaging in their systems, an explanation of hygiene procedures on board for example. This need to be injected into the active content set at the appropriate points."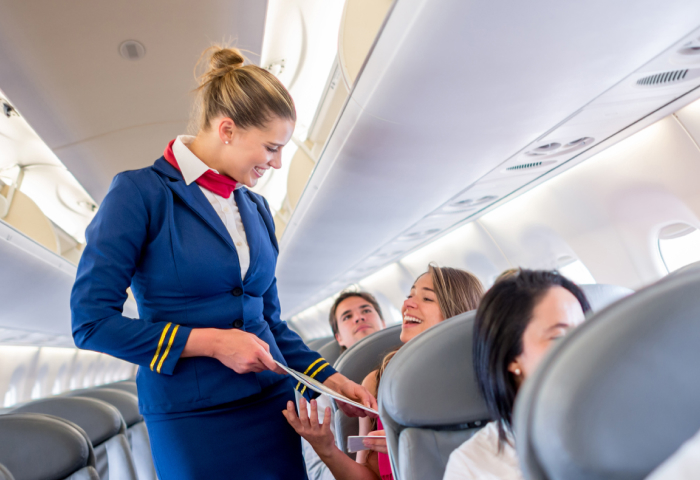 Fundamentally, though, Clark is realistic that IFE suppliers' main challenge at present is to ensure they occupy what he calls "the appropriate place in the airlines' attention". In essence, it's about ensuring that Bluebox is working with the right staff in the context of furloughs, playing a supporting, and working through integration challenges quickly to get offerings in place on board the aircraft.
For his part, Safran's Sickler sees two groups of airlines at present: those that are focussing on finances and their core operations, while putting most other projects on ice; and those that have a little extra security, which is certainly focussed on ensuring they operate at the right scale. The latter is also looking to the future and progressing new aircraft programmes so that they can be in a stronger competitive position at the end of the crisis.
Responding to the long haul narrowbody world in a touchless way is key
With capacity dropping abruptly, the arrival of aircraft like the Airbus A321neo, and particularly its longer-range A321LR and A321XLR variants, is certainly welcome in airline planning departments.
"In many cases, older aircraft are being replaced with larger single-aisle aircraft that can now perform longer, more cost-effective missions," says John Sickler from Safran. "This, in turn, is driving demand for seat back IFE on single-aisle aircraft, as it is the length of flight, not the aircraft type driving this decision."
Indeed, whether or not we see more seatback screens, the inflight entertainment industry may well be a key part in transforming the passenger experience during the time of COVID-19, as airlines remove elements like printed menus, magazines and duty-free catalogues.
Related articles
Thales' director of marketing Jerry Thomas explains: "Through ongoing conversations with our airline partners, we have defined the digital products and services that will be most effective to them in the current environment including technologies that reduce touch in the cabin, touchless features and unique services to increase ancillary revenue. An example is that the eReader on the seat-back monitor or a PED is a great alternative to onboard hardcopy magazines. The Thales IFE system also offers a feature that allows passengers to pair their PED with the seat-back screen to act as a remote control reducing direct contact with the monitor."
This touchless world may even expand further, Thomas suggests, with "services such as targeted advertising and digital shopping to help airlines drive additional ancillary revenue. We are also bringing solutions to limit unnecessary interaction between the crew and passengers through services such as AirFree, which allows passengers to browse and purchase duty-free items from their connected device and then pick up their merchandise upon arrival at the airport."
The challenge for the inflight entertainment industry, and indeed for the entirety of the airline ecosystem, is to keep attuned to what feels like a constantly changing world, develop solutions to the challenges that arise, and remain flexible in response to what is aviation's greatest challenge.