Inflight entertainment – or IFE – has been at the heart of the passenger experience since the beginning of air travel, but we have come a long way from the days of silent movies shown on a few flights back in the 1920s.
Today, whether delivered on seat-back screens or travellers' own devices, IFE is an essential element of the passenger experience across all long-haul cabins and is increasingly part of airline offers on shorter flights too. Furthermore, inflight connectivity or IFC is part of the evolving airline business model for both travellers and airline operations.
"At first there were only in-seat solutions that were affordable for the bigger, wealthier airlines."

Job Heimerikx, CEO and founder – AirFi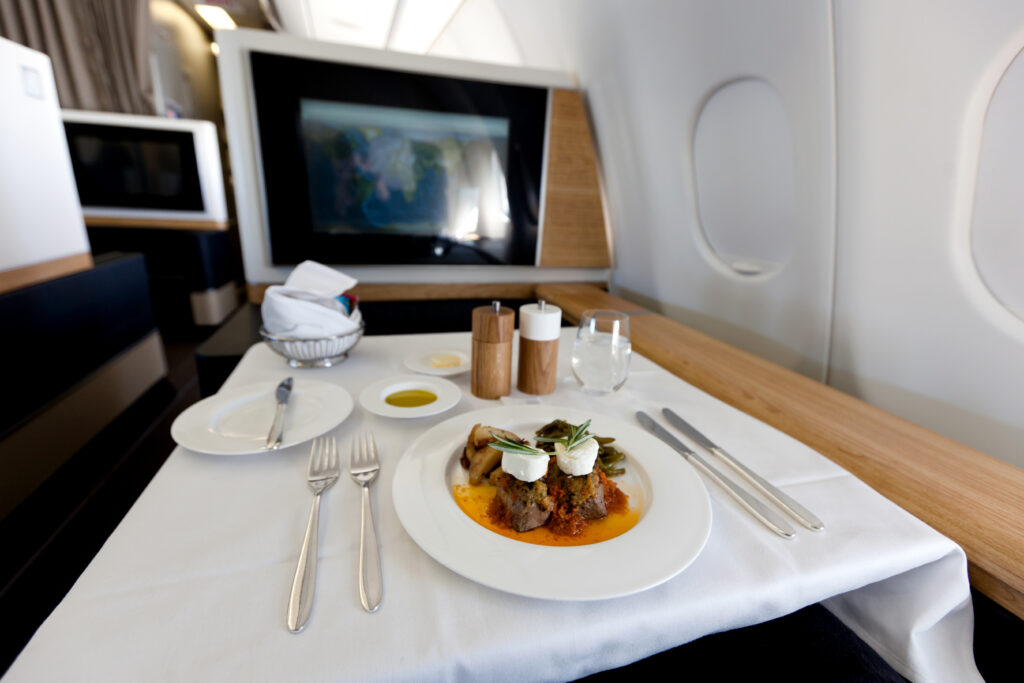 Passengers expect on-the-ground connected experiences up in the air
From a passenger perspective, customers expect to be able to do everything they can do at home or in the office while sitting on a plane. For them, IFEC, be it screening movies and TV shows, watching live sports or listening to podcasts and music, along with the ability to catch up on emails and use the internet (plus a comfy seat and access to refreshments) are at the heart of what's expected on a flight.
"10 years ago, air-to-ground (ATG) was the primary, if not the sole, way of getting two-way internet access on planes."
Bill Milroy, Chairman and CTO -ThinKom Solutions, Inc.
Since travellers may be onboard for several hours, they represent willing consumers, which opens the door to new opportunities to monetise the passenger experience for the airline, offering the potential to disrupt the air travel business model.
IFEC aircraft supporting more efficient inflight services
The global pandemic accelerated digitalisation and reliance on remote connectivity across many aspects of daily life which, unsurprisingly, is also being rolled out to the airline cabin. Onboard WiFi is supporting airline efforts to deliver more efficient onboard service operations, with an increasing number of carriers offering their passengers the ability to select meals, refreshments, gifts or duty-free using the seat-back screen, or the airline app on their own device.
"As expectations rise the impact of not meeting those expectations is going to become larger."
Bill Milroy, Chairman and CTO -ThinKom Solutions, Inc.
However, inflight connectivity is just getting started. Airbus expects that by 2027 almost 30,000 aircraft will be equipped with connectivity, heralding even greater operational efficiencies as digital ecosystems aggregate cabin data from smart in-cabin technologies such as overhead bins, galleys and seats.
The accelerated evolution of inflight entertainment
Across the 1960s to the 1990s, IFE evolved from 16mm film projection to Super 8mm to video tape, from aisle screens to personal seat-back video screens, according to Michael Childers, Chief Consultant, Content and Media Strategy, Lufthansa Systems.
He notes that by the end of the '90s the IFE experience had migrated from analog to digital, from linear delivery to on-demand. And by 2010, seat-centric IFE system architecture enabled the storage of content and playback on SD cards embedded in seat-back displays.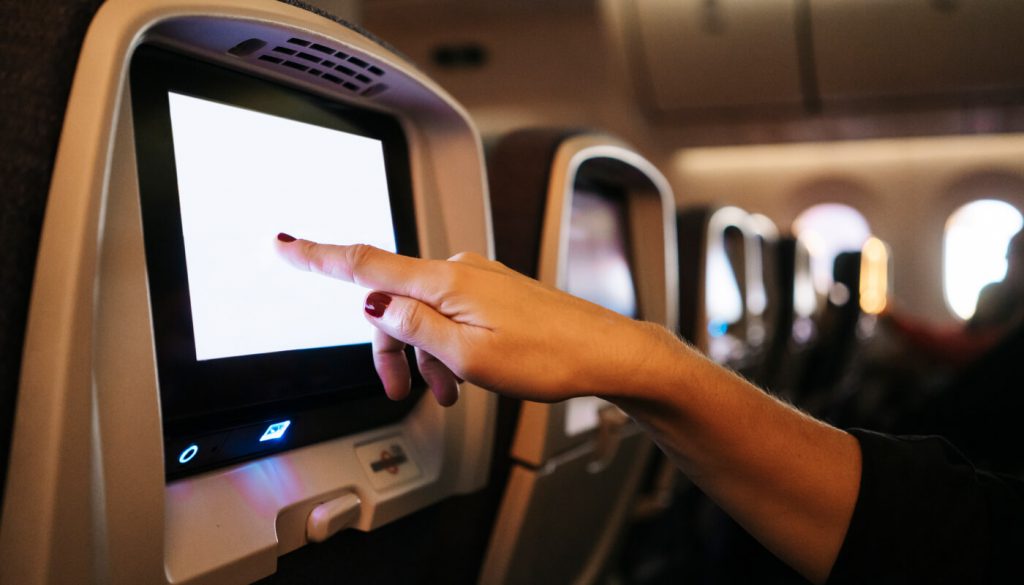 …and then came connectivity
Childers' blog posts on the history of IFE and IFEC also detail the increasing sophistication of IFEC systems over the past 20 years, as suppliers improved reliability and reduced weight, alongside the emergence of wireless content delivery to passengers' mobiles, tablets and laptops.
It's likely that even more paradigm shifts in IFEC can be expected across the next 20 years, further simulating an on-the-ground experience in the air.
"Connectivity therefore, is absolutely needed to further boost or to support cabin services really generate profit."

Job Heimerikx, CEO and founder – AirFi
In November 2022, the European Commission updated its implementation decision on mobile communications onboard aircraft, paving the way for widespread deployment of 5G services on aircraft, which subsequent media reports suggested could signal the end of mobile phones being switched to "airplane mode" during flight.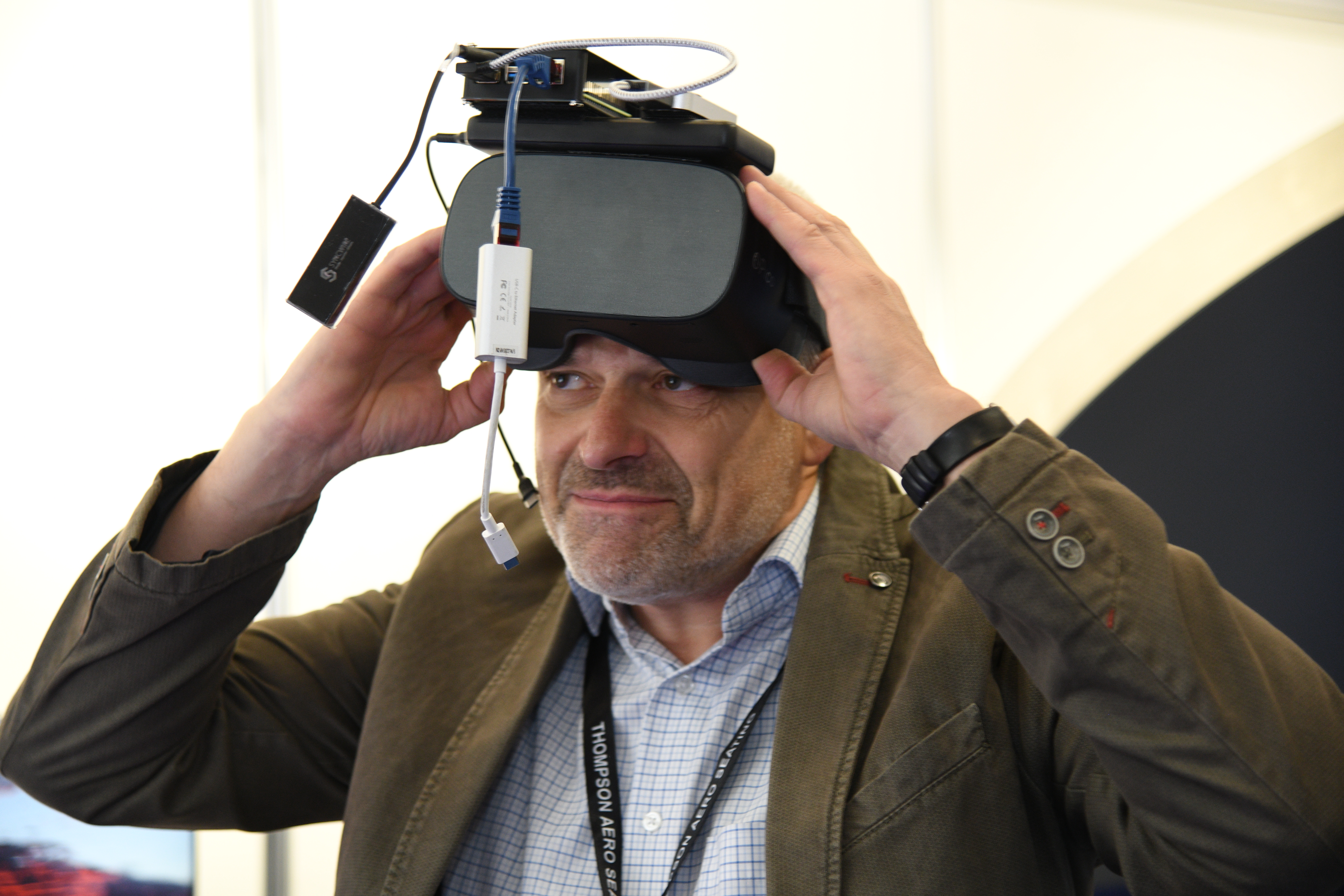 Upcoming trends shaping the future of IFEC
In the near-to medium-term, three key trends are set to impact the IFEC sector, according to David Whelan, Senior Research Analyst at Valour Consultancy. He highlights the emergence of new low earth orbit (LEO) satellite operators, market consolidation and how ancillary revenue generation and digital services are changing the proposition for IFC.
"In my opinion, we should very much aim for technology that really contributes, not only to passenger experience, but that really reduces weight."
Job Heimerikx, CEO and founder – AirFi
It is his contention that while LEO operators such as OneWeb, SpaceX, Telesat and Amazon are often talked about as the same proposition, they are distinct from each other in many ways. SpaceX, for example, is moving forward with a very different business model – portal-less IFE – to other vendors.
"The question is whether the business model works, and they can hold on to passengers' attention in the cabin."

David Whelan, Senior Research Analyst, Valour Consultancy Valour Consultancy
The pandemic as well as the imminent arrival of more LEO networks has accelerated market consolidation. Whelan predicts that partnerships between GEO (geostationary satellite) and LEO operators will become more common as airlines shift to multi-orbit services. "Finding the right partner now could have big implications for the next five years," he says.
With IFE hardware increasingly commoditised and the focus moving to software, Whelan notes that a number of IFE vendors, particularly wireless IFE (W-IFE), are shifting into the digital services space.
"New services and revenue-generating opportunities help to make the business model for IFC make much more sense for airlines. In the next couple of years, we will see more and more low-cost carriers taking a look at IFEC offerings."

David Whelan, Senior Research Analyst, Valour Consultancy
Another disruptor, according to William Huot-Marchand, SVP Inflight Connectivity Business Line at Inmarsat, will be the convergence of technologies that will, ultimately, deliver a connected cabin. Inmarsat is playing its part to enable the connected cabin with its OneFi platform.
"We're set to see more airlines embrace the benefits of a connected cabin, largely thanks to the huge impact it has on their passengers' onboard experience."
William Huot-Marchand, SVP Inflight Connectivity Business Line at Inmarsat
"When all systems (or technologies) are integrated, the experience can be orchestrated – from interacting with cabin crew, to IFE, to IFC, to mobile applications – it's more intuitive and simpler for passengers to have the experience that suits their needs," Huot-Marchand says, adding: "This is a big part of the wider trend towards more personalised passenger experience."
Learn more about the AIX IFEC Zone
To discover more about the technologies and services that will deliver new connected experiences onboard in the coming years, visit the AIX IFEC Zone in Halls B2-B4 at the Hamburg Messe.
IFE, IFC & IFEC – key terminology at a glance
ATG – an air to ground communications path from the aircraft to ground stations, transmitting media or internet information.
AVOD – audio/video on demand aka an IFES that gives the passenger control over programme selection and display.
IFC – inflight connectivity, which provides the ability for passengers and/or crew to use a wireless system onboard the aircraft to connect to the internet, either via satellite or an ATG system.
IFE – inflight entertainment.
IFES – inflight entertainment system, in other words the onboard hardware/software supporting IFE content.
Live TV – content originating outside the aircraft and transmitted in real-time principally via satellite.
Wired systems – content delivered via cables running from a central storage device (e.g. a computer server) on the aircraft to boxes in walls or under passenger seats, which are in turn connected to individual screens.
Wireless systems – content delivered over a WiFi network. A central computer server on the aircraft send signals to wireless access points (WAP) positioned throughout the aircraft, with each WAP serving about 50 seats.
Source: US Department of Transport
This article was produced in paid partnership with Gillian Jenner.
---
---