With surfaces onboard aircraft under scrutiny, many anti-bacterial coatings are making their way to market. Items such as tray tables, galley equipment and bathroom fixtures are regularly touched and could spread viruses. To combat this, solutions such as MetalSkin from Aqua free is looking to make its way onboard.
MetalSkin is an innovative patented coating technology to obtain surfaces with bactericidal properties and is applied like a varnish. The active ingredient against bacteria in MetalSkin is copper, which is highly effective at combating the spread of viruses. Unlike traditional copper coatings, however, materials coated with MetalSkin do not alter their surface finish during use.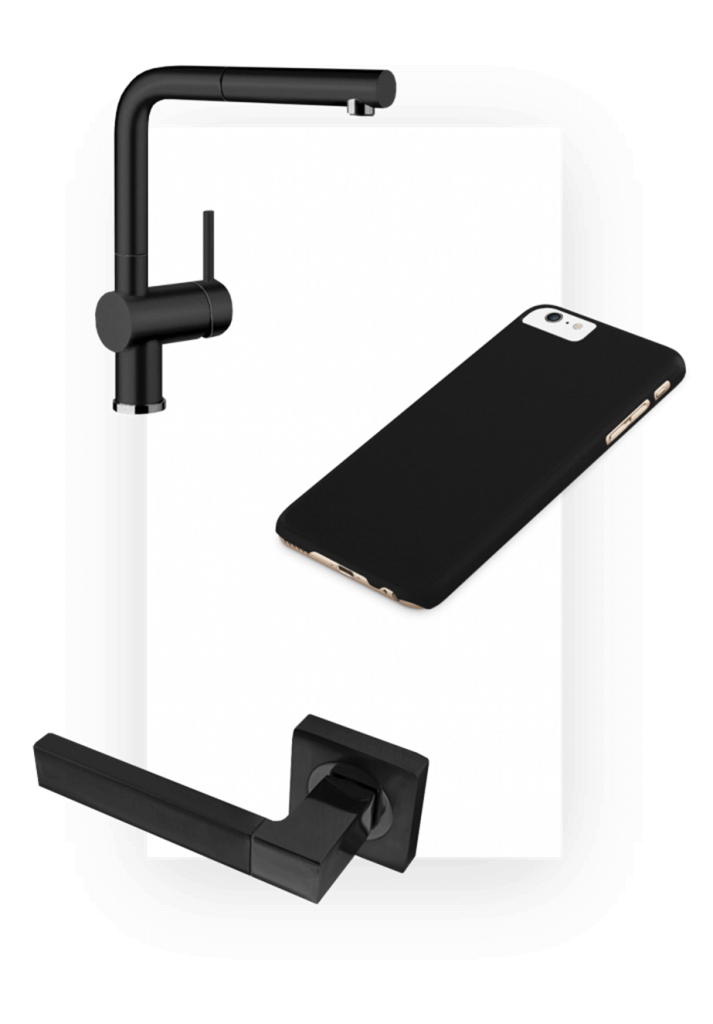 MetalSkin consists of two components; elemental copper, and a polymer matrix, in which the copper is integrated. The proportion of copper in MetalSkin is approximately 92%, which is larger than that of copper alloys (60-88%), which are typically used for coatings. This forms a sheer protective layer after application to the surface, which does not change even after months of use. The coating can be applied to plastic or metal surfaces and has an anthracite-grey colour.
The effect of MetalSkin has been successfully tested in several test procedures. For this purpose, the effect on water germs, typical skin germs and germs of the gastrointestinal tract was examined. The test according to international standard ISO 22196: 2011-8 showed a log reduction of 5.9 log for S. aureus and 6.7 log E. coli and 4.9 log for P. aeruginosa after the standard exposure time of 24 hours. To test the efficacy even with short contact, a three-hour interval was also tested. Even after the short exposure time, there was already a clear killing of bacteria: log 4.6 for S. aureus or log 4.3 E. coli and log 3.0 for P. aeruginosa.
In addition, the bactericidal effect of MetalSkin Medical has been tested according to the stringent French standard NF S90-700 (2018) (P. aeruginosa, S. aureus, E. hirae and E. coli). In all four species, the required in the standard germ reduction was achieved by the copper polymer or even outbid many times.
For more details about Metalskin® medical, contact Mr. Holger Eggert:
Email: h.eggert@aqua-free.com
Phone: +49 (0) 40-468999-761
Website: https://www.aqua-free.com/en/