In association with PAX Tech Magazine, Aircraft Interiors Expo (AIX) hosted a roundtable discussion with industry leaders in the lead-up to the 2023 event to examine notable cabin interior trends, and explore how suppliers, through their work with brands and airlines, are continuing to revolutionise the cabin environment.
While the pandemic has had a lasting effect on airline maintenance, repair, and overhaul (MRO) budgets, with forecasts suggesting a 39% decline in MRO revenues across the industry, cabin interior refreshments are on the rise.
Demands for improved in-flight connectivity and passenger comfort continue to spark new interior trends, while the focus on creating lightweight, efficient, comfortable and sustainable solutions continues to challenge designers and manufacturers.
Discussing the notable cabin interior trends emerging in the industry, Karyn McAlphin, Design Director, SEKISUI KYDEX; Beth de Young, VP Business Development, Aircraft Interiors, Safran; Sama Wain, Account Manager, Sabeti Wain Aerospace; and Carsten Laufs, SVP Product Innovation and Digitalisation, Diehl Aviation joined Alex Preston, Senior Editor at PAX Tech magazine to look to the future, discussing the challenges of responding to expectations in respect to cleanability and connectivity, and how sustainability is continuing to drive change.
Mirroring recent outlook reports on the state of the industry, all participants shared their optimism for the future of the interiors market. "It's very exciting right now because after the pandemic, the market is kicking in again and we are seeing a lot of very, very good discussions on the future of cabin interiors, regarding cleanability, sustainability, and all those interesting issues," explained Carsten Laufs, SVP Product Innovation and Digitalisation, Diehl Aviation.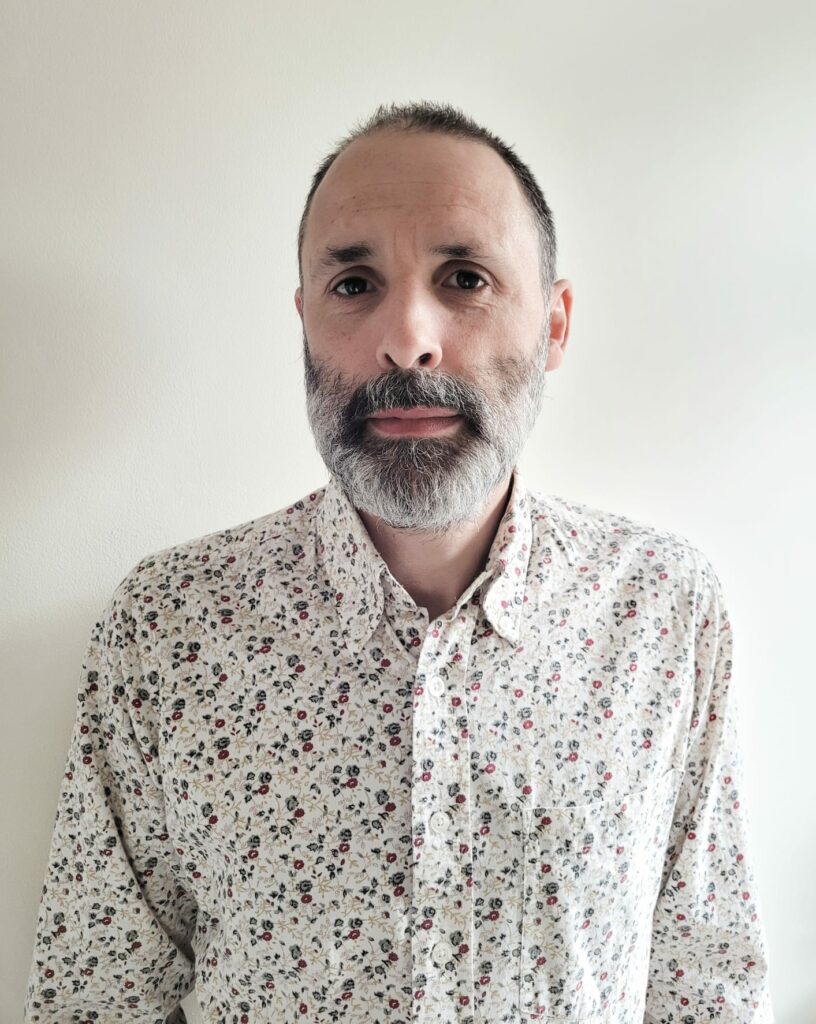 He continued, "connectivity is one of the most important trends. And, we see airlines coming back and asking questions, starting upgrade solutions packages. So, there is a lot of movement."
Beth de Young, VP Business Development, Aircraft Interiors, Safran, agreed: "It really is exciting and it's changing on so many different fronts that it's a wonderful time to be in the industry. I think Carsten hit it when he said that sustainability and digitalisation are big.
Passenger comfort is important too. And while, during the pandemic, there was a tremendous amount of research on cleanliness in the cabin, there are a few items that have stayed, and we will expect to see them in the future. But fundamentally, the building blocks of the interior are changing and it's a great time to be in the aircraft interior business."
Reflecting on the challenges presented by the pandemic, Sama Wain, Account Manager at Sabeti Wain Aerospace, agreed that despite it being a difficult couple of years for the industry, the general trend was "onwards and upwards". While Karyn McAlphin, Design Director at SEKISUI KYDEX, said it was "thrilling to see what's going on the industry right now", suggesting that the evolving interest in sustainability, was leading to "exciting times ahead."
Embedded technologies put smart cabins on course
In response to the pandemic, airlines were quick to explore new materials for aircraft seating to enhance cleanability and cabin hygiene. It left cabin interior suppliers racing to embrace antimicrobial technologies, putting many on a steep learning curve to meet airline expectations. "One of the most interesting things we learned (during the pandemic) was that there is a lot available in terms of antimicrobial materials, and other ways of making clean surfaces, but it's not enough," said Beth.
She continued: "You also must have the appearance, durability, and flexibility in terms of branding, along with a range of other requirements. So certainly, incorporating these types of technology into the product moving forward makes sense, as long as you can meet the other demands of the market."
Karyn concurred that there was tremendous interest in antimicrobial protection early on in the pandemic and that at SEKISUI KYDEX, lots of samples were put forward for testing: "It's been very interesting to see the transition to an interest in cleanability. We've been supporting our partners by providing details about how our material holds up to these aggressive cleaners that have been used throughout the pandemic.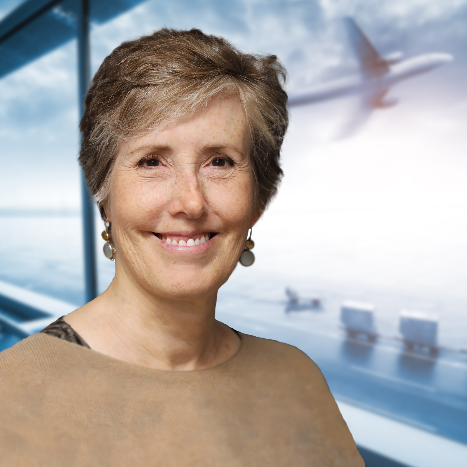 And now it really has transitioned, I think, for airlines to support the whole antimicrobial topic. They really needed to focus on their marketing and communications to customers. And there haven't been many airlines that have been willing to take that on, quite honestly. It has been more about the cleaning and how you're going to maintain it. And Beth made a very good point. It's about durability and aesthetics, maintaining the finish."
Perception and educating passengers are key considerations for airlines according to the panel. Karyn explained: "I think about everyone's laptops, about how it has that little badge that says Intel inside. Unless you wanted to put something similar on your passenger tray tables, for example, no one would know that it was an antimicrobial material. Airlines don't have in-flight magazines onboard any longer, so you really can't communicate to passengers with a message from the president about this amazing technology that is keeping the aircraft clean."
Sama agreed and highlighted how the interest in these technologies peaked at the beginning of the pandemic, and that a subsequent move towards leather and synthetic materials has been noted.
Transparency in communications with suppliers and passengers was also noted as a positive transition emerging from the pandemic. Carsten said: "We did a tremendous job in showing transparency regarding the materials, material durability, and using those technical solutions for cleanliness and hygiene. I agree that some of those technical solutions are relevant today. And for example, in the galley or lavatory areas some of them will stay as standard."
Along with antimicrobial technologies, Beth suggested that touchless technologies were no longer seen as high-end features, but as a standard in what the airlines look for, particularly in areas like onboard lavatories.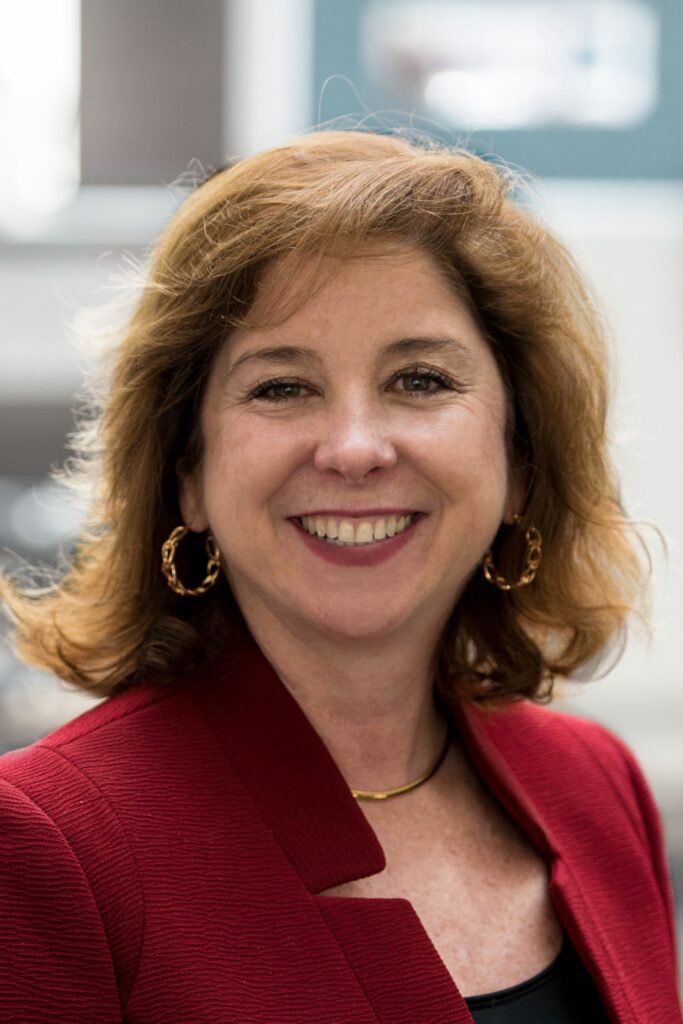 Speaking about its adoption in the cabin, Beth said: "We introduced touchless into the lavatory on the A350 and have added it to the 737 in the past. What we see is an acceleration of this trend within our industry since the pandemic. The adoption rate is likely much faster than it would have been without it, but it probably would have come anyway, particularly in areas outside of the lavatory and galley, for example.
"You're seeing a lot of touchless or low touch features getting incorporated into seats in the surrounds where it may not be an actual push button, but a very, very light touch surface that is easily cleaned. And, while mechanical is good in some ways because it's simpler to control, we're moving into the digitalisation of the cabin, and I think we'll see more of those types of electronic interfaces as we learn to make them more reliable."
Carsten agreed that touchless technologies would likely become the norm in the cabin. "I think there will be an increasing demand for those components. But the major purpose when we bring such equipment on board is that it's maintained well, functional, and reliable at all times."
Hidden innovation, seamlessly integrated
With the concept of touchless travel – from self-service, hands-free accessibility and surface hygiene improvements – quickly being embraced, those suppliers specialising in the more tactile elements of the cabin environment are also noticing a step-change.
Hinting at announcements to follow at this year's show, Karyn explained that low touch and easy cleaning features that are clearly indicated are being incorporated into new designs, and "there has been tremendous interest in infusing wireless symbols into our materials so that [people know they can] charge their cell phones in an easily accessible area. It's exciting to see some of the things that you see in automotive now making their way into aviation."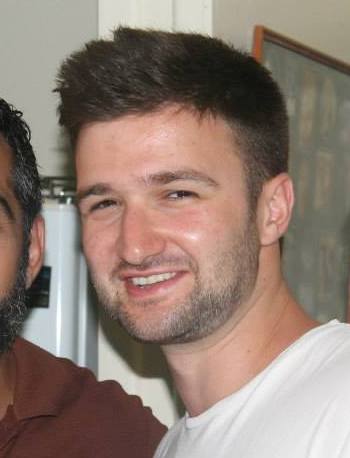 Echoing this, Sama suggested that there was an increased demand from customers requesting wireless logos to be embossed into the trims of their business class or first-class seats for indication. And, while the developments in the premium offering onboard were leading these technological developments, the panel agreed that changes were being adopted throughout the cabin and not just in particular classes.
He explained: "Some airlines really push the economy product. I think it's standard to have mobile phone charging now and even the low-cost airlines are retrofitting these technologies. Wireless charging is just the next step that we will see soon."
The future of the connected cabin
While wireless charging features were considered to be common onboard most fleets, the connected cabin was declared a major focus of recent innovation. Carsten explained that in this space there is a heightened demand for connectivity within the cabin that isn't limited to seats or any one specific cabin element. He explained that "there is a necessity for monitoring and collecting data throughout the cabin" and as a result, "multifunctional interoperable systems are needed."
He went on to explain that this is a major focus for Diehl. "We work on specific solutions that are already available, and they will be enhanced in the future to manage all of this data and ease the work within the cabin interior. So, crew operations and passenger experience will be prominent topics we will follow up on.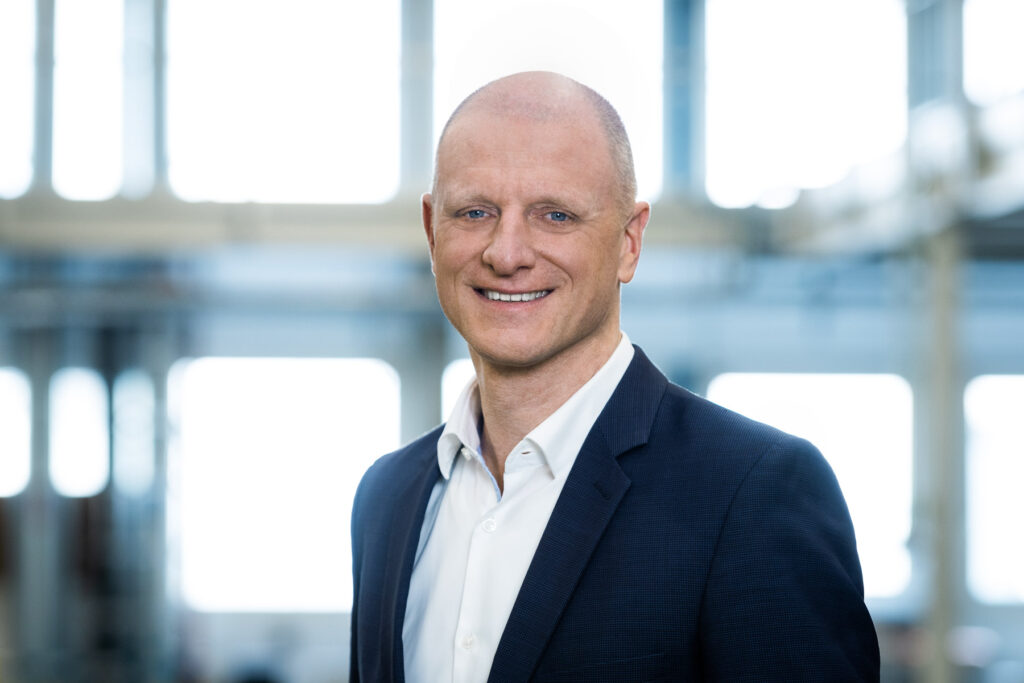 "The other focus area is that when we talk about monuments and galleys, there is a lot of energy to manage all these systems and drive these systems. What we provide are energy-efficient solutions that tick the sustainability box as well. There is a great demand for a reduction in that energy consumption and therefore energy efficiency and weight reduction are a major topic for us."
Enhancing the performance of the cabin, as well as the passenger experience, is a key topic that the supply chain has a notable focus on according to the participants. Karyn explained: "At SEKISUI KYDEX, we bring out new products and make some suggestions about how people might use them, and then we sit back and wait and see how people use them.
Sometimes they come up with amazing things that have never occurred to us. I've seen a lot of designs recently from various design firms where they're using clear screens, where dividers have traditionally appeared, and information that is relevant to what the passengers are experiencing at that point in the flight is being cast upon that screen.
We have several new materials that can be used in that way and we're looking for partners to explore that with us. That's part of the development process. We know the technology exists in other places, as we've referenced before, and I think we can begin taking advantage of it within the aircraft environment."
And, while the focus on innovation in product design continues, there is an increased focus on examining the manufacturing processes themselves to see where improvements can be made in the full product lifecycle. For example, sourcing sustainable or recycled materials for use within new product development.
"It is obviously a very big drive to find sustainable materials and for the whole supply chain for an airline to be more sustainable," explained Sama. "It is difficult in the dress cover area because the lighter you go with a material, the more likely you are to have a flam test failure in the full combination test. Material suppliers are always trying to reduce the weight of their material but it's not that simple.
So often lighter materials potentially mean poorer durability, and sometimes you do have to introduce a heavier fire blocker and it's counterproductive. It's also difficult to use recycled materials generally in all areas of the cabin because we have to use highly engineered materials that are not allowed to have foreign objects or inconsistencies. But material suppliers are all working on new sustainable materials."
Karyn celebrated the emphasis on sustainability but admitted it had taken a while. "People are embracing this and realising that it's a serious problem for our planet. SEKISUI KYDEX has been recycling material for 20 years, so it's nothing new to us, but we've been very working very closely with Tony Saville at AIRA to recycle scrap. Beth's company, Safran, is one of our best customers and we've been working with Tony to get their scrap recycled back into the thermoplastic that we're manufacturing for them.
"Last year we did a soft launch of a new product called 5555 RCL – RCL for recycled – and there has been tremendous interest in the product."
"It needs to go through all the testing, and everyone works with us over an extended period of time to make sure that it will work for them and that they embrace the concept". Adding to the discussion, Beth explained that recyclability as well as the lower weight and longer life span of the aircraft, are all key sustainability goals for interior suppliers.
"If you're going to achieve it, it's going to take fundamental building block changes, she explained. We can't just make a small adaptation of the fundamental materials in this industry. It's going to take new materials, new production methodology, and new specifications. A lot is going on and we'll see incremental solutions, everything from the product to the systems to the passenger experience".
"It's important to passengers and its probably the number one thing we hear about from our customers. Meanwhile, manufacturing processes such as additive manufacturing, or 3D printing, are helping to create lower-weight products", as Beth explained. "Additive manufacturing is being used and deployed in our industry now, and on a production basis".
"There may be opportunities because of the way that you can build up some products, instead of assembling them, that you can end up with lower-weight products. Material science is a big part of what has to happen for the future of our industry. We're all working very hard in these areas".
Carsten agreed, highlighting that sustainability and new manufacturing processes are not only important for innovation but need to be realised for multiple reasons. "There are two major streams. One has already been mentioned the carbon-neutral production of our products. That includes our own production and of course, incorporating all the material suppliers and supplier landscape we work with.
There is a tremendous effort already being done, but further efforts are needed for this to be realised. The other element is looking at our products in life, in service. And there we have two topics weight saving and of course recyclability. We have always saved weight on all our new platforms, and we have always used recycling processes within the production cycles of our products. But I think were entering a new decade of these things now, and so we need new solutions.
The key to success is to use the right technology for the right product to balance weight reduction and recyclability as one part of the circular economy. We need to rethink our product design to use different materials and enhance recyclability. And so, there is a lot of effort being done right now and we will carry it on into a very bright future".
Karyn agreed, stating that it starts with design. She elaborated, "As new items are being developed, they need to be designed in such a way that they can be taken apart at the end of their life, separated, recycled, and put back in for a cradle-to-cradle experience.
And what we found with a lot of seats and monuments that have been developed in the past is that they might have had materials that had a capped surface or something that you can't separate easily. Going forward, we need to be very cognisant of how we design these items that are going into the aircraft cabin".
Speaking about who holds the responsibility for enacting change, all participants agreed that it is a group effort. "I think we in the industry need to embrace it and move forward and come up with great solutions on our own," Karyn explained. "Otherwise, we will face regulation.
And I think the aviation industry typically has tried to avoid that in the past. If you develop something on your own, then it can be on your own terms as opposed to being forced to do something a certain way."
Carsten added: "I believe that the passenger is one of the major drivers because we're globally connected. Globalisation is a key topic and people want to see and experience other cultures. So, they will travel in the future, but they will want to travel sustainably. As a group, we need to serve our customers very well and have answers to their questions."
The science of colour onboard
Colour psychology has long played an important role in the design choices made by airlines, either to complement brand identity and represent national culture, or to build on common associations by matching certain colours with certain emotions.
However, with a drive to increase the use of recycled materials, the selection of bespoke colours has become notoriously difficult, as Karyn explains At SEKISUI KYDEX, we create custom colours for our seat manufacturers and our airline customers. And you can have any colour you want on your seat. But then when that scrap gets recycled, it results in colours that may have some variation because weve committed to a minimum of 50% recycled material and up to 100sed on the available scrap in our RCL product.
Airlines that want to visually demonstrate the use of recycled materials may be disappointed. Going back several years, I think a lot of designers were very interested in recycled materials and so they were looking for material that looked recycled, Karyn explained. I think they were hoping that Thermoplastics could have that recycled look. When it gets extruded, its combined together and comes out in a flat sheet and it's as smooth and even as can be.
So, the RCL product that I referenced earlier that we launched last year was black.We're trying hard to develop other colours and make those available to people. But designers don't seem to be as concerned about having something that looks recycled as just having a product that is recycled. I view that as a significant evolution in the market that is positive because it's embracing something that has been a challenge in the past."
Beth added: "The current trend with passengers right now is comfort and colours that bring about comfort. Feeling safe and clean is also important. The airlines generally have a colour preference; I think our job is to be flexible and to be able to enable the colour palette, but also the comfort items."
Colour was also deemed an important topic for Diehl, as Carsten explained: "More standardised, more bright colours are a topic for us. On the other hand, we see more standardisation and that is a very good topic for the complete sustainability story of the cabin as well. If we can achieve more standardisation and we can achieve weight savings, it serves two aspects.
So, we always use a double approach: comfort, and cleanliness, but also the design approach of our products as well. And that is incorporating the surface finish not only one colour, but it's the complete surface finishing when we introduce new technologies to make a surface decoration that serves both those items."
External factors inspiring change
To close the discussion, all four roundtable participants were asked about their inspiration and influences not only as aviation professionals, but as passengers. Beth pointed out the undeniable role of technology and digitisation: "We talked about connectivity within the cabin, but one of the biggest things that's happening is the air-to-ground communication that is also being added to that.
So, while you have flight attendants with their pads on one network, you have also a whole maintenance aspect going on with air-to-ground communications. And it's going to revolutionise the cabin experience." Carsten agreed, putting connectivity as the biggest trend impacting life on the ground and in the air.
Sama suggested that there was a growing domestic influence on cabin designs that enhance the image of comfort within passenger perceptions. While Karyn suggested that the focus on affecting the passengers' emotional response to their environment and creating aesthetically pleasing finishes to surround themselves will be a key focus, and an exciting development to see in the industry.
Thank you to Alex Preston and PAX Tech Magazine for moderating the AIX Cabin Interior Trends roundtable. A special thanks go out to Karyn McAlphin, Design Director, SEKISUI KYDEX; Beth de Young, VP Business Development, Aircraft Interiors, Safran; Sama Wain, Account Manager, Sabeti Wain Aerospace; and Carsten Laufs, SVP Product Innovation and Digitalisation, Diehl Aviation for their candour and insightful contributions.
---
---