AirFi is a global leader in portable IFE and inflight retail technology for airlines. They offer a full suite of flexible and low capex solutions that enable streaming IFE, enhanced crew efficiency, third-party commercial integrations and a healthier bottom line overall.
AIX sat down with founder and CEO, Job Heimerikx to discuss how AirFi is aiming to enable "A Mall in the Sky" for airlines and their passengers.

About Job Heimerikx
Job is co-Founder and CEO at AirFi, working from company headquarters in The Hague, Netherlands. He holds an MBA from INSEAD Business School.
Before starting AirFi, Job was a serial entrepreneur and innovating leader in various industries including return logistics and pharmacy automation.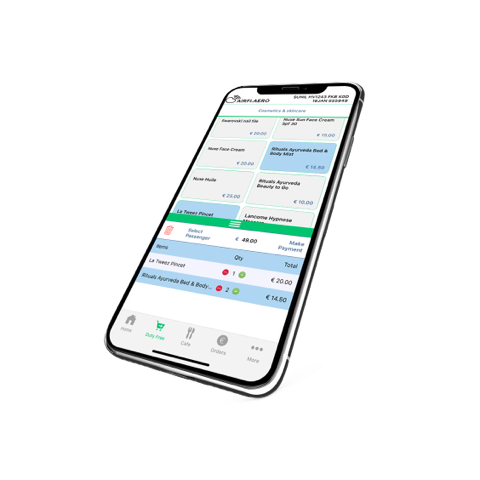 In 2011, Job and the first members of the AirFi team brought a new mobile point-of-sale solution (mPOS) to the airline sector and have been raising the bar for inflight retail best practice ever since. The creation of AirFi's first generation portable inflight entertainment (IFE) solution (known as the Moon Box) in 2014, changed the IFE landscape by making it an affordable option for smaller airlines and the low-cost carrier market.
Job and the AirFi team have literally shaped the market for portable inflight streaming solutions and they continue to innovate and expand, creating new products and services in the space of IFE, inflight retail, crew functionality and Low-Earth-Orbit connectivity solutions for aviation.
"I'd recommend that companies attend AIX. It's guaranteed that you'll leave with enough new opportunities to keep you busy in follow ups for weeks or even months afterward."

Job Heimerikx, CEO & Founder, AirFi
About AirFi
"AirFi is a leading provider of digital cabin solutions for airlines that want to deliver wireless onboard entertainment and attractive inflight shopping experiences to passengers. Our solutions do this all while enabling wireless communications, enhancing crew efficiency and streamlining workflows and backend processes.
AirFi solutions are designed to make a positive business case to customers from day one. Our systems require no aircraft downtime and no STC deploy, which means we can roll out custom programs in very little time, with little or no up-front investment from the airline."
AirFi provides three core solutions
A flexible, fully integrated and retail-centric alternative to costly embedded inflight entertainment
Mobile point of sale (mPOS) and Connected Crew solutions
LEO: a revolutionary, low-cost, low bandwidth connectivity solution that provides immediate operational benefits (like crew messaging and ACARS over IP), passenger messaging, and live payment validation to reduce the risk of revenue loss due to failed payments
"The backbone of the AirFi solution is the AirFi Box. More than a server, more than a router, the light and compact AirFi Box is placed in the stowage bins of any aircraft to create a powerful Wi-Fi streaming network onboard that passengers connect to using their own devices.
AirFi works from an API-driven, cloud-based architecture that makes partner integration and content updates easy. All of AirFi's solutions are supported by AirFi's proprietary data analytics platform and dashboard, granting insight into system performance and customer behaviour."
"If you're not at AIX, everybody thinks you're dead!"

Job Heimerikx, CEO & Founder, AirFi
What will you be showcasing at AIX 2023?
"Our core focus at AIX 2023 will be promoting our Mall in the Sky proposition and our LEO connectivity solution (developed with partners Iridium and Skytrac) which will, by June, be installed and flying with airline partners.
Mall in the Sky creates an enhanced inflight experience for passengers (which contributes heavily toward higher Customer Satisfaction and NPS ratings) and a boost in inflight sales revenues for the airline."
"Third party partnerships are becoming more commonplace in the airline commercial ecosystem and the Mall in the Sky enables easier third-party integration thanks to our open platform. By working with their preferred partners (or by choosing some from our partner portfolio), airlines can offer a richer inflight shopping and entertainment experience.
They can provide services that truly add value, such as local business offers, ground transportation through the likes of an Uber, live hotel bookings, or even goods for worldwide delivery.
On a more sophisticated level, our Internet of things (IoT) stacks and platform capabilities enable airlines to capture the data created during a flight – via passengers' choices, browsing habits and transactional behaviour, for example – to be used to further optimise the experience and even make merchandising decisions. 
From an environmental perspective, the digitalisation of retail and entertainment services moves airlines towards a paperless cabin, resulting in more intuitive and efficient crew operations as well as lighter aircraft that cause lower fuel burn.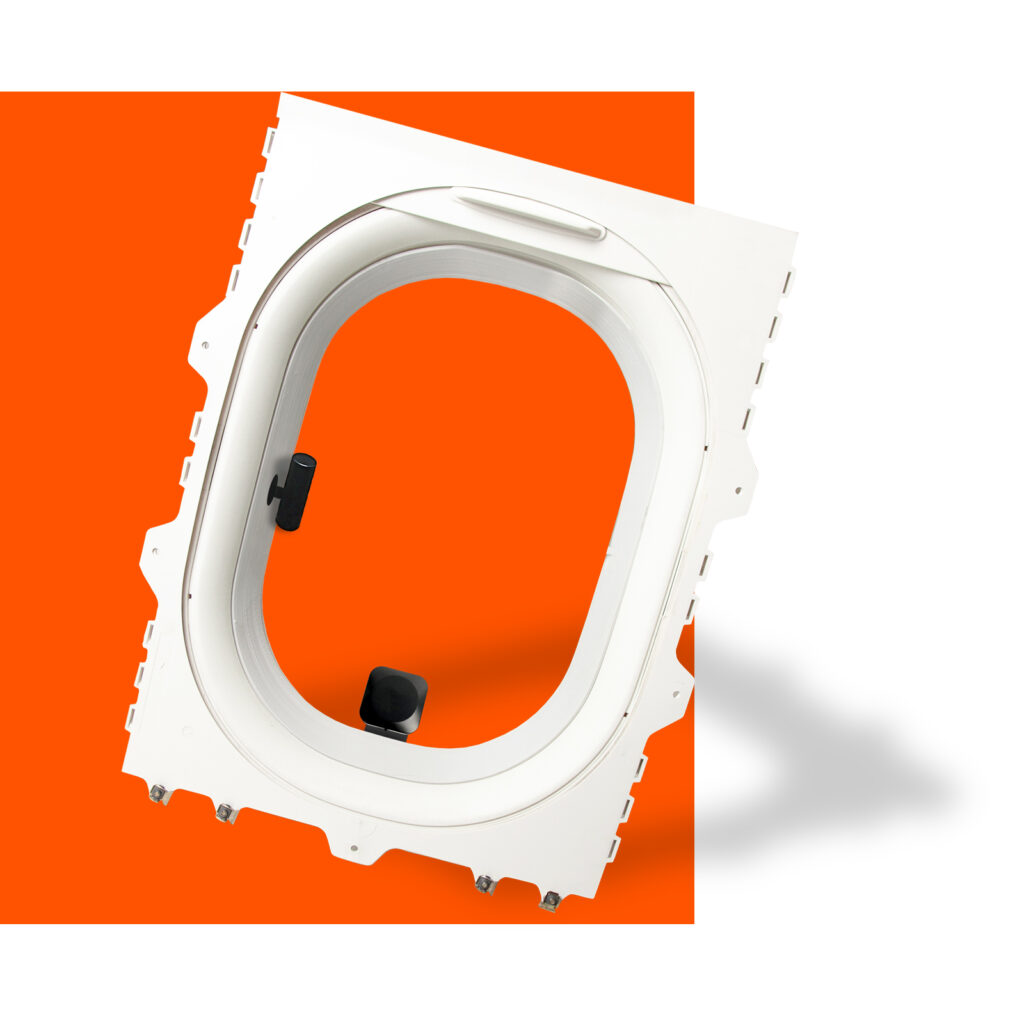 AirFi's LEO connectivity solution provides lightweight inflight connectivity (IFC) with the simple, overnight addition of AirFi's patented window-mounted antenna technology. LEO adds less than 0.5kg of weight to the airframe of a single-aisle aircraft, and it affords the option of an inexpensive but high value connectivity upgrade for those airlines not able or willing to commit to a full-scale inflight connectivity solution.
"I'm looking forward to meeting new airlines, seeing existing customers and catching up with friends in the industry."
Job Heimerikx, CEO & Founder, AirFi
What innovations or trends are you anticipating in the aviation and interiors industry this year?
Trends in connectivity: light and overnight
"For years, the commercial aviation industry has been chasing the dream of an "on the ground" Wi-Fi experience at 30,000 feet. And, to the credit of the many great minds and determined teams (not to mention massive investment from stakeholders at every turn), we have largely achieved this.
Soon, passengers will be able to stream high-resolution video, upload large files to the cloud and even compete with ground-based opponents on complex online games (without losing immediately due to latency!).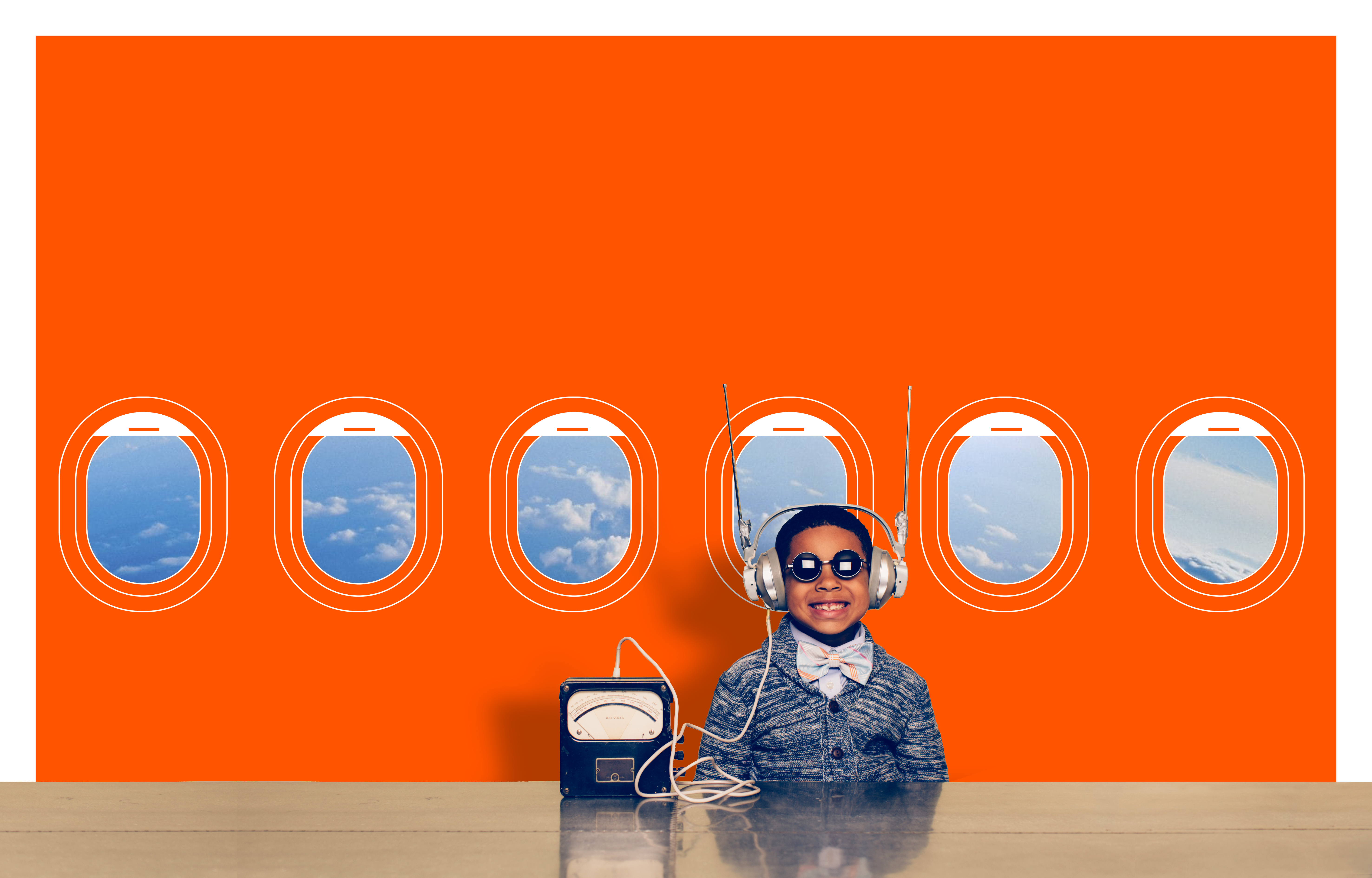 But for 90% of airlines, the real business case for connectivity can be found in simple operational functions like payment-validation, ACARS over IP, and crew communication. Not only this, but there are many indicators that show passengers are still far more concerned with things like low ticket prices and legroom than they are with streaming Netflix or other bandwidth heavy IFC applications onboard.
Many are very pleased (if not thrilled) if they can simply send a quick WhatsApp message to loved ones on the ground for no cost.
Low-bandwidth IFC solutions that are inexpensive for the airline, easy to install, and which pay for themselves in operational benefits are not just a trend. This is a practical and necessary innovation that our industry is more than ready to embrace."
What are looking forward to seeing/experiencing again at AIX and why?
"I'm looking forward to meeting new airlines, seeing existing customers and catching up with friends in the industry. I'm even excited to see my competitors, because competition is what drives us all to innovate and do better.
This year, I'm especially looking forward to the Crystal Cabin Awards and the Onboard Hospitality Awards that will be taking place, as we hope to have a fast horse in both races!"
"Our solutions enable wireless communications, enhancing crew efficiency and streamlining workflows and backend processes."

Job Heimerikx, CEO & Founder, AirFi
Why is exhibiting at AIX important for you and your company?
"If you're not at AIX, everybody thinks you're dead! Jokes aside, it's the annual event with most airlines. Airlines send executives with power over internal decision making and they generally are there with the intent to do business, not just window shopping."
Would you recommend AIX to other companies?
"I'd recommend that companies attend AIX. It's guaranteed that you'll leave with enough new opportunities to keep you busy in follow ups for weeks or even months afterward. As well, you come away from the event feeling motivated and inspired."
---
---