The Aircraft Interiors Expo (AIX) team sat down with Natalie Rodriguez, Aircraft Interior Designer at Citadel Completions, as part of our Women in the Aviation series.
This series of interviews aims to shine a spotlight on notable women in the industry and the diverse career opportunities in the sector.
How long have you worked in the aviation industry?
"I have been in the aviation industry for almost seven years as a VVIP aircraft interior designer, specialising in private, corporate, and Head of State aircraft. The focus throughout my career has mostly been on Boeing and Airbus airframes, but I've recently gained experience with some smaller jets as well."
How did you get into the industry?
"It's a funny story! One day in high school, a friend and I were talking about what we wanted to do when we grew up, and I said that I wanted to be an interior designer. I enjoy using my creativity to problem solve, so this seemed like a good fit. She replied, "my aunt does that, but it's for airplanes." I knew from that moment, that this was the kind of design I wanted to do – I was 16 years old at that time.
Fast forward to my time in university, I accepted a design internship with Gore Design Completions (now GDC Technics), which led me to work for other completion facilities, AERIA Luxury Interiors and currently, Citadel Completions."
What is it about working in the aviation industry that appeals to you?
"I love working in the aviation industry because no two days are alike. One day I could have a design review with a customer, another day working on floor plans and detail drawings, quality checking on the production floor and curating colour schemes for another project.
"It is vital to stay informed of current events, big and small."

Natalie Rodriguez
Every program in the completions sector is also highly individualised and so special. It's so fulfilling to play a key role in turning dreams into reality in such a fun and unique way."
As a woman, how do you find working in such a male-dominated industry?
"Working in such a male-dominated industry has been great for me because it is wonderful to gain another perspective on reaching a goal, while also adding value by bringing my own insights to the table.
When working with a good team, there is little to no attention paid to gender, and the focus is usually on finding the best solution for solving a problem. I've been fortunate to have such wonderful teammates throughout my career who have been very receptive, and not quick to shut down creditability due to gender."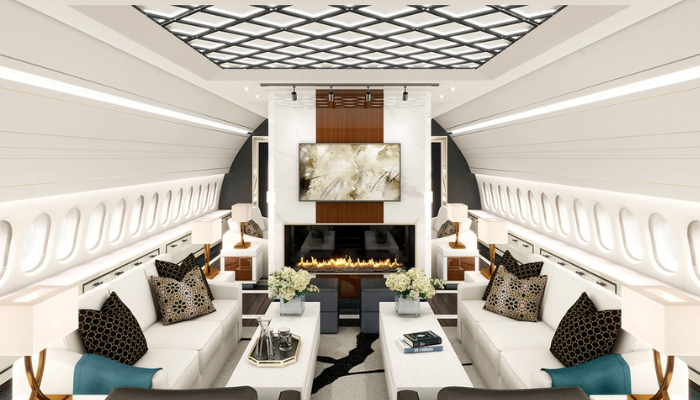 Have you encountered any gender discrimination in your career?
"I can't say that I've experienced true gender discrimination. If this happens it is subtle, and I haven't noticed it. People are very censored these days and tend to watch what they say!"
As a female senior leader, why do you think it's important for companies to address the gender gap?
"I've noticed a gender gap in senior leadership in many companies, which tend to be dominated by males. We've come such a long way in society to be inclusive of all who are qualified for these roles, regardless of gender, and I like to think that we are continuing to grow in this way.
Having some sort of female representation in senior leadership, based on merit and qualification, is so encouraging for aspiring female leaders. This inspires devotion, dedication and continuous growth in their careers. They'll think "she did it, so surely I can do it too." This gap could naturally be bridged through positive examples."
What do you believe has been the key to your success?
"Growing up as a competitive dancer has helped so much with my career. It has taught me that the more you dedicate to your craft, and the more heart you pour into what you do, the more positive your result. Dance has also helped me very much with accepting constructive criticism. In competitions you're critiqued constantly by your teacher, teammates, and judges (some critiques nicer than others) and growing up with this has given way to a thicker skin with the drive to always continue improving.
Especially in the case of design, personal style is very subjective, and the end-user could change their mind at any time. I also do my best to generally keep a calm demeanour, even if there is uncertainty and anxiousness inside. Swimming to shore (problem-solving) happens easiest in still waters, as opposed to when waves are crashing."
What characteristics do you believe women need to survive in the aviation industry?
"Generally speaking; resilience, open-mindedness, tenacity and having the mindset of solving a problem as efficiently as possible, as opposed to fixating on the problem itself has helped me quite a bit throughout my career. Another thing is that we tend to travel quite a bit as aviation professionals, and it's very important to be mindful of the places we are travelling to.
"It's so fulfilling to play a key role in turning dreams into reality."

Natalie Rodriguez
I typically research any given country I'm visiting and observe the roles that women play in these communities. I often research little things like, how a lady says hello in this country to a male. Is it acceptable to be the first to shake his hand, or does she simply wait for him to initiate, and what is the alternative gesture to show respect?
What is the dress code, when is it appropriate for a lady to speak in this country, etc? I do this mostly to ensure that I do not offend anyone in their culture, as it is different from mine.
Showing this form of respect might seem small and ineffective on the surface, but it goes much further than one would think. It is also fun to immerse oneself in a different culture and to learn something new."
In your opinion, what is the biggest obstacle to women succeeding in the workplace?
"Something I notice in many male-dominated work environments is that females are almost encouraged to mimic their male counterparts and match their masculine energy to be successful even if it is not natural for them to do so (for some ladies this might come naturally, but not for everyone!).
I have found that I am most successful in asserting myself through embracing my natural energy in the board room, in the design studio or on the production floor. For me, this means to go into every meeting with a smile and a positive attitude, to listen, learn, problem-solve, and hopefully leave making everyone's day a little better.
"My advice would be to find the niche that excites you the most and GO FOR IT."

Natalie Rodriguez
My energy is naturally softer than most of my male colleagues, so by embracing this, the reception tends to be positive since it is something different. Asserting energy that is unnatural to a given individual could potentially come across as fake or inauthentic– and one might not be taken as seriously."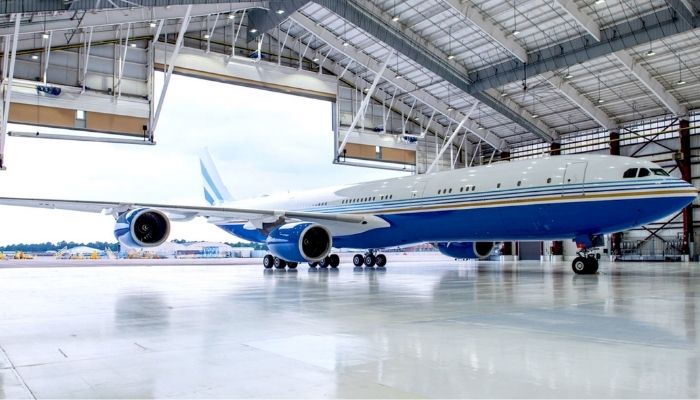 What would you say has been your career highlight to date?
"I would say that one of my most notable career highlights was attending the International Yacht & Aviation Awards in Venice, Italy for one of my designs that was shortlisted back in 2019 (BBJ MAX 8: Le Blanc et Noir Owner's Retreat).
"Keep knocking on the door, because eventually, it will open for you."

Natalie Rodriguez
This was a very special black-tie event held at the Belmond Hotel Cipriani, and it was such an honour to be recognised. Any all of my projects, seeing the final design completed and prepping for customer delivery is also so much fun. Especially if the work is later published, which is an extra special treat.
In the VVIP completions/refurbishment sector of aviation, there is a lot of work that goes unpublished since many of these programs hold nondisclosure agreements."
What's the best piece of advice you've ever been given?
"My parents advised me growing up to "always be yourself", which has played a big role in my everyday decision making and interactions with others. It's so much easier to go through life and have genuine connections with others in this way, as opposed to pretending.
A great quote that illustrates this is:
"Be the first-rate version of yourself and not a second-rate version of someone else."

Judy Garland
What advice would you give to female professionals interested in a career in aviation?
"Given the multifaceted nature of this industry, my advice would be to find the niche that excites you the most and GO FOR IT. It might take a while to get into the industry (sometimes with certain sectors or companies the timing must be just right), but do not be discouraged and do not give up if this is something you truly want to pursue with all your heart.
"I love working in the aviation industry because no two days are alike."

Natalie Rodriguez
Keep knocking on the door, because eventually, it will open for you. Once you get where you're going, absorb all the information you can like a sponge, and know that every experience or piece of knowledge that's being passed onto you, will either be used day-to-day or sometime later down the road.
Also, take notes. When a lot of information is being thrown at you, especially if one is new to aviation, you'll be more likely to remember if written down!"
What do you believe is the biggest challenge facing the aviation industry?
"Various world events directly impact the aviation industry, but in different ways depending on which sector. For example, during the pandemic, the business aviation industry was affected differently than the commercial sector through increased interest in private air travel.
Being in the transportation category with connections to every corner of the world, any event can cause the prosperity of the industry as a whole to fluctuate. It is vital to stay informed of current events, big and small, to gain insight on what to expect in the future and to act accordingly."
What do you believe has been the biggest development in air travel over the past 25 years?
"Some of the most notable developments that come to mind are the Boeing B787 and Airbus A350 and their use of composite materials, reducing weight and increasing fuel efficiency, which is especially revolutionary for airliners.
I was also so amazed by the A380 when it launched – I would love to do a VVIP interior of this one. It would be a monstrous program but a lot of fun!"
If you could change one thing in the aviation industry, what would it be?
"There seem to be quite a few companies in aviation that have limited flexibility in the way of remote work, when many of the vacant roles advertised could be done virtually without having to uproot oneself or their family and move.
For some positions, a move might make sense, such as roles that are physically hands-on with the aircraft. It also makes sense to be in the office when needed, or on a set schedule. The pandemic has forever changed the way that the next generation views their workplace, favouring a hybrid environment that promotes a healthy work-life balance with improved work performance in many cases."
Who has been your biggest advocate/mentor in the workplace and why?
"I would say my biggest advocate and mentor throughout my career has been Ken Harvey, former Director of Design for GDC Technics and AERIA Luxury Interiors. He has many years of experience in completions with all different airframes and has contributed tremendously to my growth as a designer and business aviation professional.
I have always admired his extensive knowledge, humility, and how every detail of his designs is always so thoughtful. I also look up to him as a leader – he is diplomatic in speech and writing, incredibly easy to get along with, and does not discriminate against anyone due to gender, race, religion or political preference."
About Natalie Rodriguez
Natalie Rodriguez is a VVIP aircraft interior designer for Citadel Completions. Together with the Citadel team, Natalie helps to transform their client's vision into reality by creating custom aircraft interiors. Natalie specialises in Boeing and Airbus aircraft for Heads of State, ultra-high net worth individuals, and charter operations.
Prior to Citadel, she designed for completion centres AERIA Luxury Interiors and GDC Technics. Throughout her career, her designs and projects have been published in numerous international and trade publications, and also on Times Square's NASDAQ Tower in New York City. She holds a Bachelor of Arts degree in Interior Environmental Design from the historic University of the Incarnate Word.
---
---