After a long-anticipated wait, Aircraft Interiors Expo (AIX), the destination for the cabin interiors industry, will return to Hamburg, Germany from 14-16 June 2022 for its first physical event in three years. With growing momentum in the recovery of air travel, the event returns at a critical time to reunite the industry, creating a sought-after opportunity to connect face-to-face and source the latest cabin innovations in person.
---
Take your place at AIX with a ticket to this year's must-attend event.
---
Aviation industry showing signs of recovery
Data published by the International Air Transport Association (IATA) paints an optimistic outlook for the airline industry, with hopes that it has now left the turbulence of the COVID-19 pandemic behind it. The data, revealed an 11% increase in international tickets in recent weeks – the fastest increase for any two-week period since the crisis began. This follows an Oliver Wyman report which revealed that the global fleet is anticipated to grow to 38,100 by 2032 – a compound growth rate of 4.1% over the decade.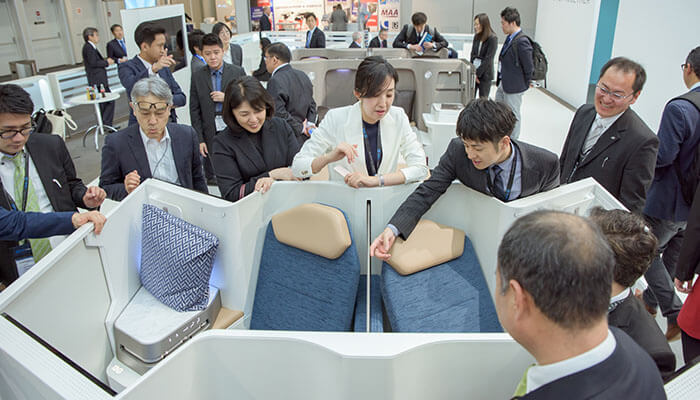 Resuming its pivotal role in helping the world's airlines source the latest cabin innovations, technologies, inflight entertainment and connectivity solutions, AIX will welcome more than 400 aviation suppliers this June. Filling 11 halls of the Hamburg Messe, the event returns at a comparable size to the last physical event in 2019, demonstrating a commitment from an industry excited for the opportunity to network and demonstrate their latest products. Among those confirmed to exhibit, major OEMs, Boeing and Airbus, as well as industry stalwarts such as Safran, Stelia Aerospace, Diehl Aviation, Jamco Corporation, Collins Aerospace, Lufthansa Technik, STG Aerospace, Sabeti Wain Aerospace, Tapis Corporation and Recaro will come together to highlight the emerging innovation and collaboration that is fuelling the aviation industry's recovery.
In addition, the event's popular In-flight Entertainment and Connectivity (IFEC) Zone returns to offer attendees a chance to gain insights into the most up-to-date technology solutions covering everything from servers to OTT systems, and 5G to VR from the likes of Astronics, Thales and Panasonic Avionics Corporation.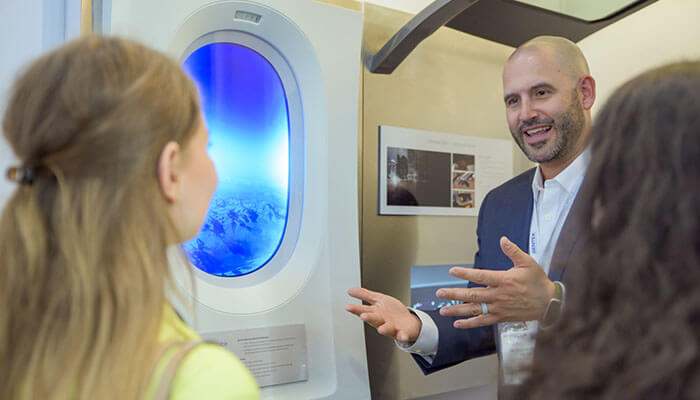 Building connections in person
Helping attendees make up for lost time and build a schedule of invaluable meetings ahead of the show, the organisers have announced it will introduce its efficient show planning tool, AIX Connect to Hamburg for the first time. With more than 400 exhibitors showcasing over 1,000 products, the programme will facilitate targeted business connections based on specific product requirements. It is designed to help key airline buyers meet exhibitors during the show to build connections and discuss new projects.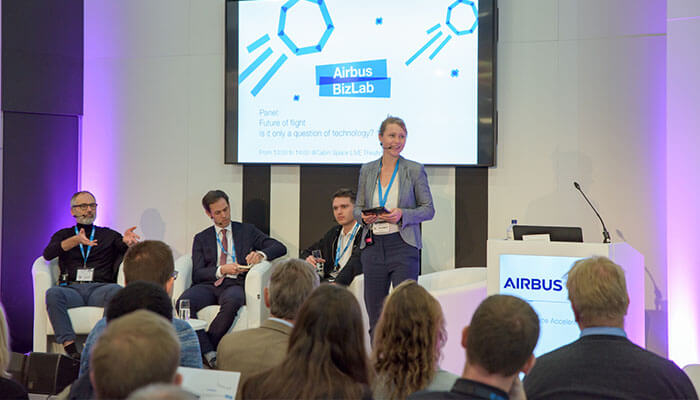 Also returning to AIX, the popular, free-to-attend CabinSpace LIVE Seminar Theatre will welcome cabin interior leaders to inspire and debate current market trends and challenges. The carefully curated programme will include an industry market outlook from Cirium, Business Aviation panels and insights from innovative start-ups. Attendees can also join the team from Airbus Scale – an innovative unit that brings together corporate innovation, start-up engagement and company building activities to pioneer sustainable aerospace and develop Airbus' future programs and businesses. A full programme of topics and speakers will be announced in the coming months.
Providing another reason to celebrate the return of AIX, the CabinSpace LIVE Seminar Theatre will also play host to the winners of the Crystal Cabin Awards – the only international awards for excellence in aircraft interior innovation. Celebrating its 15th anniversary, the awards recognise and honour the very best innovations for the aircraft cabin, spanning eight categories. This includes Cabin Concepts, Cabin Systems, Health & Safety, IFEC & Digital Services, Material & Components, Passenger Comfort, University and for the first time, its new Sustainable Cabin category.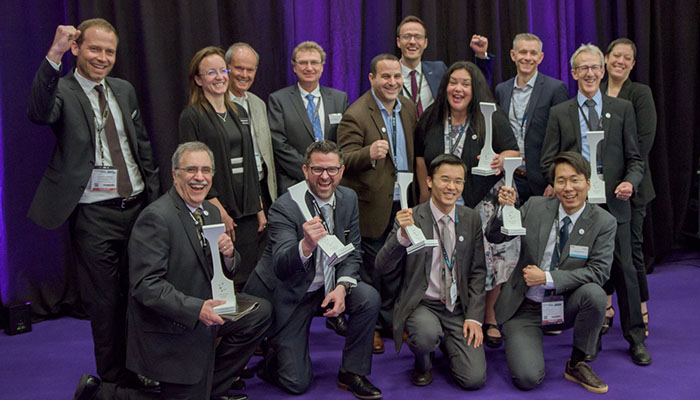 Gain a 360° view of the aviation industry
With the world undergoing significant social change, and the aviation sector embracing new business models and revenue streams, attendees can immerse themselves in new ideas and concepts at the Passenger Experience Conference, which returns on Monday, 13 June 2022. Welcoming renowned and acclaimed global aviation leaders, attendees can learn more about how the industry will be building back differently through a wide range of topics from the growing importance of intermodal travel, rapid digitalisation, and sustainability.
Attendees at AIX will also benefit from its co-location with World Travel Catering & Onboard Services Expo (WTCE) – which will celebrate its 10th anniversary at this year's event. Drawing a wider audience to the show, the co-location with WTCE and the Passenger Experience Conference offers attendees a 360° view of the industry, providing a comprehensive platform to identify products and services from all corners of the industry.
Polly Magraw, Event Director, commented: "After three years since the last in-person event, we're excited to bring the entire industry together once again in June. AIX continues to offer attendees the widest range of innovative products, ideas and solutions in one definitive marketplace. We're counting down the days until we can once again facilitate the much-needed networking and sourcing opportunities needed to accelerate the recovery of the cabin interior and passenger experience industry."
Get your ticket to Aircraft Interiors Expo
Take your place at AIX with a ticket to this year's must-attend event.