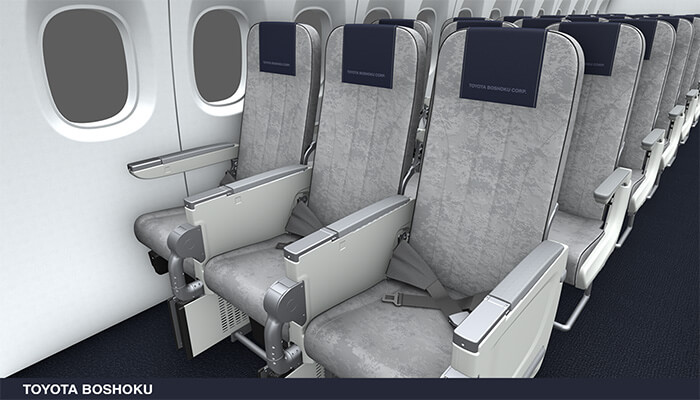 There are three main key factors to offer a valued product to customers and society. They are comfort, reliability and usability, which the T1 Series from Toyota Boshoku deliver to create a high-quality time and space in aircraft seating.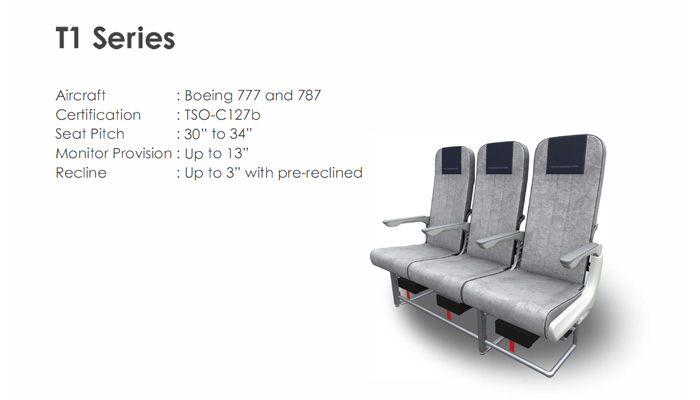 For Comfort
We have been investigating how to make passengers feel comfortable. We provide full support for hips and pelvis by a unique seat frame profile, this also contributes to disperse body pressure form seating position. As a result, our seat can make passengers have a comfortable time even for a long flight.
For Reliability
We marked a remarkable quality performance of the maintenance for seats delivered to our first customer. This achievement was highly evaluated and we received a letter of appreciation for reducing the customer's maintenance cost.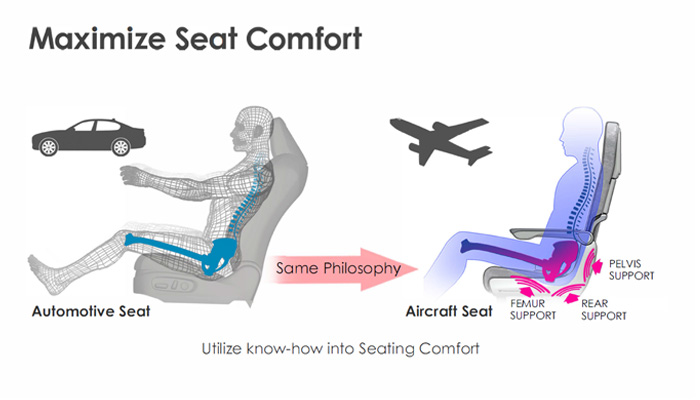 For Usability
The positions and shapes of features such as Meal Table, Armrest and Monitor are set to be comfortable for all passengers considered various physiques. Additionally, some of the design knowledge from automotive seating is incorporated into our design, for instance, the Table Latch and Cup Holder.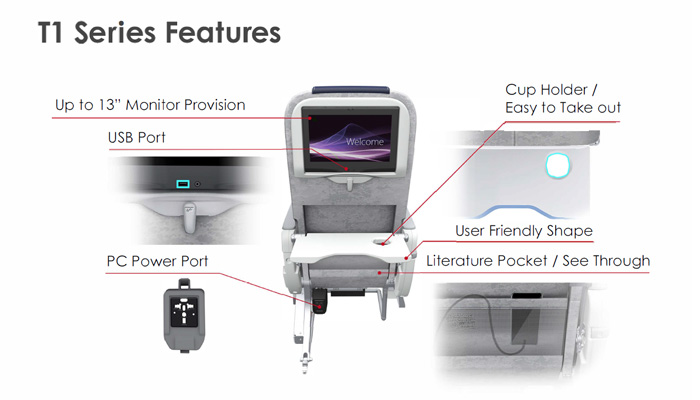 These three main key factors offer a valued product to customers and society, and this design philosophy expresses TB Aircraft Seating.
Discover more about the T1 Series on the Toyota Boshoku website or contact them through email: info-ac@toyota-boshoku.com.
---
Latest products
---
Product Showcase listings are a paid-for opportunity for cabin interior manufacturers to share their products. If you'd like to showcase your product, get in touch with the AIX Sales team.