Our Cabin Catch Up interview series is where you will find insights from people within the cabin interiors industry.
This week we are joined by Sabeti Wain Aerospace. As a world leader in aircraft seat dress cover design and manufacturing, they have worked with some of the largest airlines in the world, while still remaining a family-owned business. Find out how they responded to the challenges of 2020, and how they are now moving forward in 2021:
---
What became the top priority for your business once COVID-19 started to spread?
We were committed to help out the country and our customers, for the UK we switched production into making thousands of PPE kits for the NHS.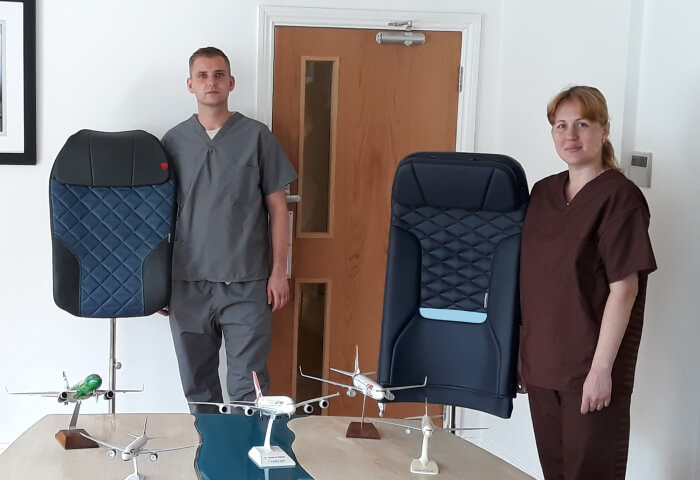 For our customers we came up with a number of solutions for cabin safety.
How did your business adapt to the challenges of 2020?
We have kept all our staff throughout and have continued our work in a safe environment, of course, many programmes have been postponed, but thankfully we have had enough to keep us going.
What positives have come out of COVID-19 for your business?
We were impressed by how our staff pulled together, we offered them full pay to stay at home, (prior to the furlough scheme), not a single person took us up on our offer and all decided they would prefer to come to work or work from home, we are proud of our highly skilled team.
How many years have you exhibited at AIX?
We were the second company to book a stand at AIX in Cannes, around 21 or 22 years ago, it was an unknown but we knew the industry desperately needed an exhibition, and we were confident it will be a success
How have you grown at the show since first exhibiting?
We started with a tiny stand, I think around 15 square meters, which was prefabricated, we were a very small company then, at the very first show, we showed a new innovative product which was taken up by Emirates Airline, and now almost all airlines in the world use our system.
If it was not for the show we would not have been able to bring our innovation so easily to the industry.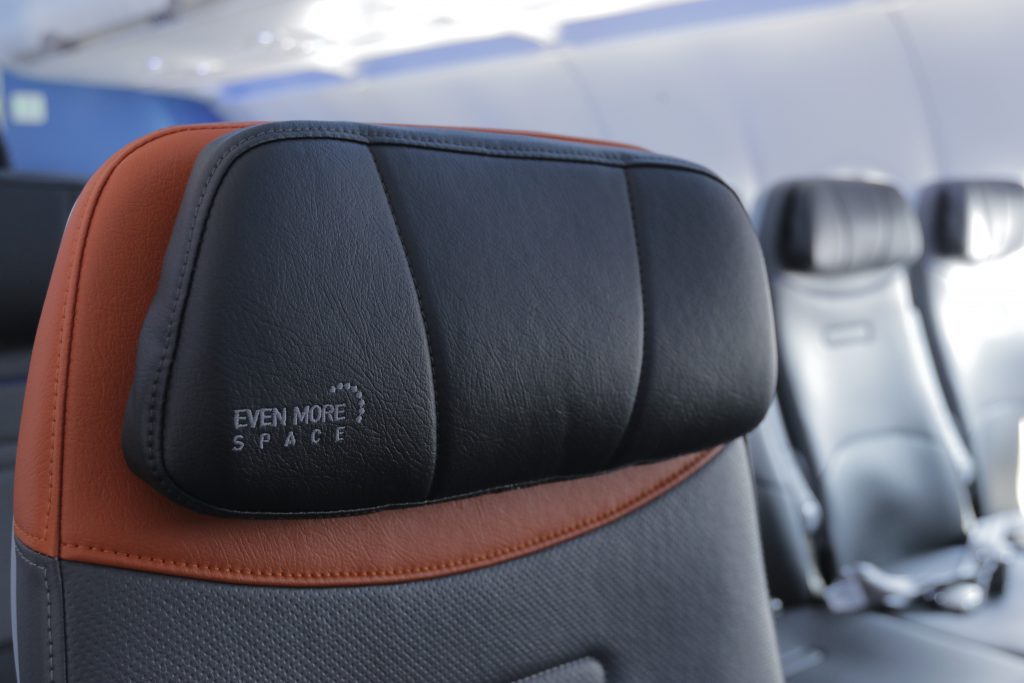 How have your objectives changed?
We have come out of obscurity through AIX, this was a major objective for us.
What are your most memorable moments at AIX?
At the very first show in Cannes, a gentleman approached us as we were setting up the day before the show opened up, and asked lots of questions he was in jeans and a T-shirt, he told us he will be back the next day with his team, and wanted us to work together, we had no idea who he was at the time, it turned out he was Monsieur Marchelle, the owner of Sicma aircraft Seating in France!
What has kept you coming back to AIX?
The networking, seeing old and new friends, the number of airlines visiting, being able to display our products to hundreds of airlines from across the globe.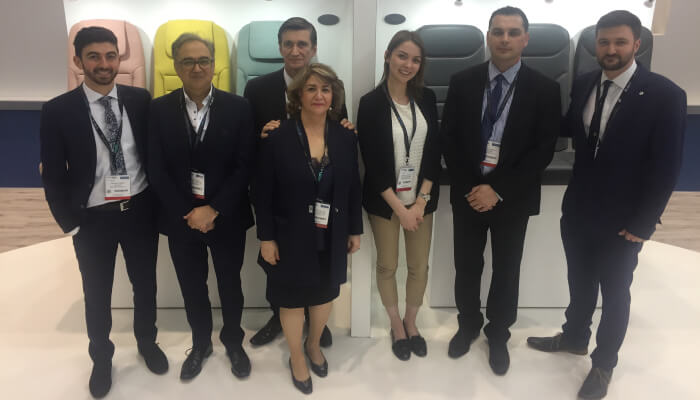 What are you most looking forward to at the next AIX event?
Meeting and catching up with colleagues from the different corners of the planet. We are a family business and are now seeing the next generation joining us at the helm, it will be great for the new generation to meet up and learn about our customers and industry colleagues at the exhibition.
What will you be showcasing at the next AIX?
We are already working on an amazing display of new designs and products, particularly designing cushion foam shapes and dress cover in combination to create more space and comfort.
---
Find out more
Sabeti Wain Aerospace will be taking part in the inaugural AIX Virtual in September 2021. Discover their products and services by registering to attend.