Even to the layperson, the historical differences between the design of business jets and commercial aircrafts have been identifiable. We associate private jets with comfort, luxury and exclusivity, with commercial aircrafts it's safety, durability and efficiency. However, in recent times, thanks to the proliferation of choice, the dividing lines between the two are becoming increasingly blurred.
We spoke with six Aircraft Interiors Expo (AIX) exhibitors, across a variety of sectors, to learn more about this phenomenon.
Comfort is critical, regardless of the cabin
While historically comfort has always been one of the key considerations of the cabin in business jets, it would seem a seamless, relaxing and comfortable flight is increasingly high up the priorities list for commercial passengers in the present day.
Marjan Trobis, CEO of Boxmark, d.o.o Slovenia, believes a key transition in the industry is the modernisation of commercial cabins "by adding more comfort and making them more attractive with sophisticated design". He notes that Boxmark has noticed that more and more airlines wish to improve the seating comfort and attract more passengers with their unique design, adding that Boxmark is "convinced that design, functionality and greater comfort will become even more important in commercial cabins."
Despite the increasing importance of comfort for commercial passengers, for Celso, a foam seat manufacturer, comfort in business jet interiors remains a much greater consideration. Aurélien Timbre, Sales Development, argues "the comfort of the passengers of the business jet is largely superior to the commercial cabins.
The volume of foam of the cushions is superior and allows us to optimise and work on the comfort to its maximum because the cushions are 'custom-made' and not a series as one can find in commercial aviation."
That said, despite obvious disparities around comfort in both cabin types, Timbre notes a "major similarity in terms of design for private and commercial aviation cushions," in part due to "the regulatory constraints in terms of fire, and crash tests lead us to use and propose similar materials for the design of our products."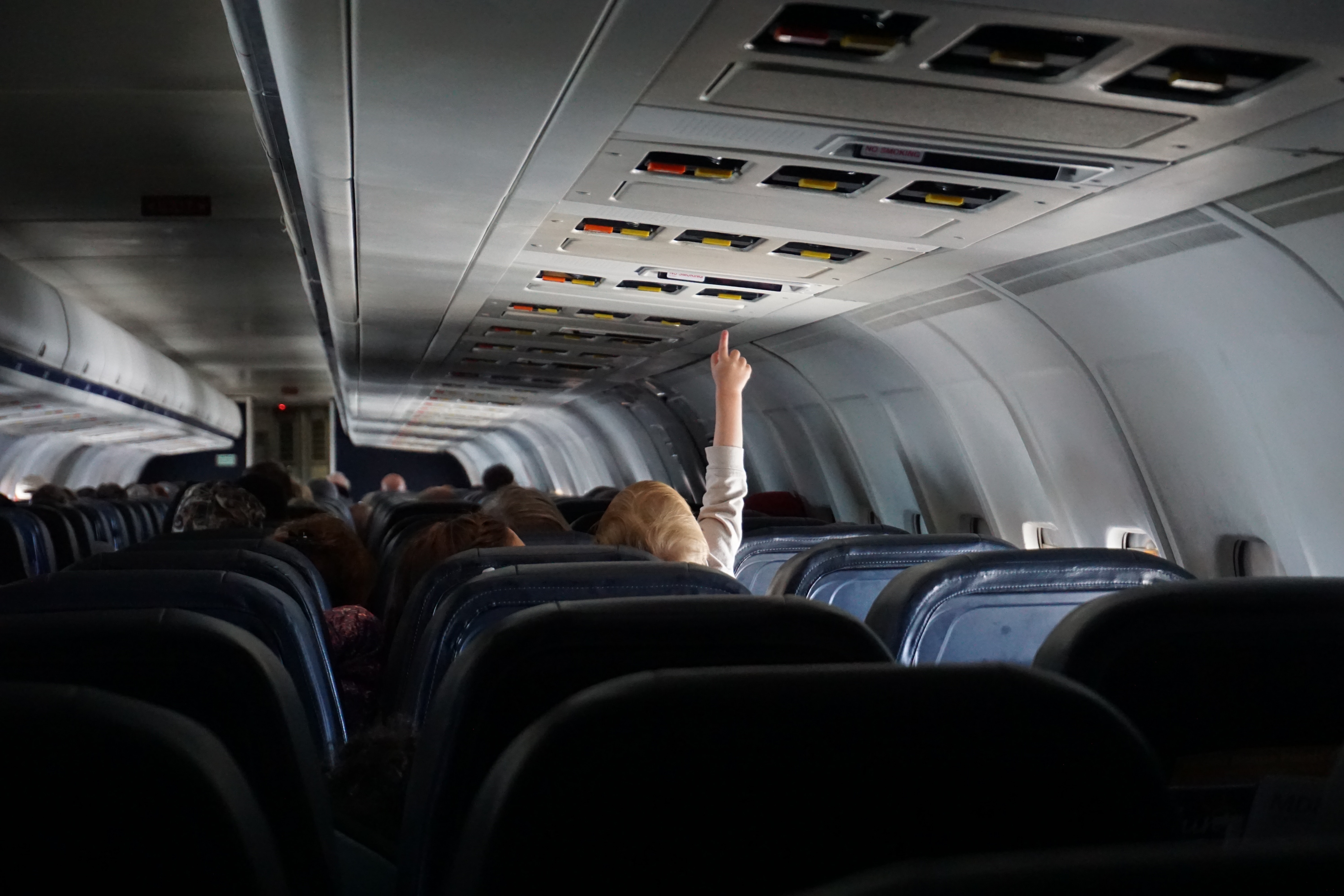 For Trobis, there is one thing that stands out when designing for business jet interiors. "Exclusivity is what prevails," he notes. "Material tailor-made to the customers' preferences and unique details are also of utmost [sic] importance. On the other hand, what counts in commercial cabins more and more is that design, comfort and sustainability are ensured through affordable serial production."
And is there potential for designers of products in both cabins to learn from one another? Timbre believes so. "The business jet industry can be inspired by research in terms of weight savings and lighter cushions. Also, the manufacturing methods and processes implemented for commercial aviation can be a source of development applicable to the business jet sector, which sometimes remains locked in a "luxury high-end craftsmanship".
Commercial cabins catching up on connectivity
Inflight entertainment and connectivity (IFEC) is one area which is experiencing considerable change when it comes to its impact on business jets and the commercial cabin. The ever-changing state of play in these respective cabins is being dictated by an increasing digital dependency, accelerated by the pandemic, of consumers who are demanding the same connectivity experience they have on the ground, 35,000 feet in the air.
According to Alois Sanktjohanser, VP Sales, SkyFive AG, the demand and expectations for inflight connectivity on commercial flights are catching up with that of business jets, to the extent that it is "highly demanded by regular travellers using commercial airlines." He adds that today "an ever-increasing percentage of passengers on commercial aircraft rate inflight connectivity as important for their overall journey experience, much more than other amenities."
Sanktjohanser's statement is supported by the research. Inmarsat's Passenger Experience Survey found that over three-quarters (77%) of passengers now view inflight Wi-Fi as critical to their inflight experience – an increase of 40% since 2018. Moreover, 82% of passengers said that they would be more likely to rebook with an airline that provided quality Wi-Fi.
According to William Huot-Marchand, SVP Inflight Connectivity, Inmarsat Aviation, this "demonstrates that reliable connectivity is now a must-have, not a nice-to-have" and that airlines, especially with regard to their commercial fleets, must "keep up and deliver the connectivity experience their passengers crave."
Similarly, Sanktjohanser believes this trend is mirrored for business jets, "particularly for charter flights but also from owners," adding that "the expectation of having a reliable, robust, and consistent high-speed connectivity solution available during the flight is common for both market segments." In fact, it has been predicted that the number of IFC terminal installations in the business jet market will increase to almost 32,000 in 2029 – up from 20,689 at the end of 2019.
Despite the twin-demand for IFEC across fleets, there are different considerations for designers of both types of cabins. According to Sanktjohanser, considering the aircraft size and the number of passengers, "a commercial aircraft obviously requires more Wireless Access Points to be distributed in the cabin" while it's the "size of the system that matters a lot" for business jets, considering the importance of comfort and the smaller size of the craft.
He adds airlines "typically aim to provide a comprehensive (walled garden) entertainment and e-commerce environment to enable ancillary revenue creation through onboard and offboard connectivity." Despite these differences, Sanktjohanser believes that fundamentally, there are strong parallels between the two. "The approach to designing and implementing a base connectivity concept to meet client needs is very similar, if not the same."
Durability key in the long-term
When it comes to coatings and materials, clear coat systems are common across wooden surfaces in business jets, as René Lang, Executive Managing Director Aviation at Mankiewicz, explains. "The special feature of [clear coat paints] is that they ensure the usability of the surfaces for years and protect the wood veneer from damage. The clear coat is a hidden champion for these substrates, bringing protection and depth of image together."
And it seems the protective properties of coatings and materials are a key consideration, irrespective of the type of cabin. In commercial aircrafts, where the objective is to transport large numbers of people from A to B efficiently, Lang contends that its "the long-term robustness of the surfaces" that is of the "utmost importance.
"Even during the boarding process, the priority of the passenger is not to treat the surfaces gently. Therefore, every design concept is supplemented by advice on the surface durability in an aircraft life cycle and the perspective of easy inflight repairability."
This importance of durability in the commercial cabin is also emphasised by Verena Bintaro, Head of Marketing & Public Relations, AERQ. While on business jets the exchange of passengers is on average much lower, commercial cabins are "characterised by high occupancy and utilisation" and must prepare for the incessant turnover of passengers. Therefore, the materials need to be "very durable, to extend the MTBUR (meantime between unscheduled removals)," i.e., the length of time an aircraft part can expect to stay on the aircraft until it needs to be removed.
Are there any similarities between the design of the cabin in relation to coatings? Lang thinks so. "There is an overlap. Within the last few years, sustainability has become a crucial perspective while the requirements for the surface and design remain at the highest level. Preference is given to sustainable alternatives to previous technologies. In the coatings sector, this leads to increased use of water-dilutable paint systems, the replacement of heavy foils with light topcoats, and the representation of metal optics with appropriate paint systems."
Furthermore, regardless of whether the aircraft is business or commercial, and how creatively a cabin is designed, Lang adds that one essential consideration, in the context of a fast and sustainable implementation of design in industrial practice, is aviation-specific requirements like fire behaviour. "This is one of the reasons we only work with our design partners with aviation-approved paint systems so that once a design has been defined, it can go into industrial implementation anywhere and without delay."